UConn School of Public Policy alumni go on to successful careers where they make a lasting impact in the communities they serve. Our graduates apply their skills in a wide variety of fields and industries and serve in governments and agencies at every level. They also return to campus to mentor and share their knowledge with current students.
---
Public Administration and Public Policy
Graduates of our Master of Public Administration (MPA) and Master of Public Policy (MPP) programs go on to careers in top organization such as:
Amica Mutual Insurance
Beazley
Capitol Region Council of Governments
Census Bureau
Centers for Medicare & Medicaid Services
Cigna
City of Fort Worth, Texas
City of Hartford, Connecticut
City of South Fulton, Georgia
Collins Aerospace
Community Health Center Association of CT
CT Dept. of Administrative Services
CT Dept. of Children and Families
CT Dept. of Economic and Community Development
CT Dept. of Education
CT Division of Criminal Justice
CT Finance Authority
CT General Assembly
CT Office of Health Strategy
CT Office of Policy and Management
Deloitte
Dominion Energy
Eversource Energy
Fiduciary Investment Advisors, LLC
Foodshare
Google
U.S. Government Accountability Office 
Hartford Healthcare
Hole in the Wall Gang Camp
International Rescue Committee
McLagan
Network of Schools of Public Policy, Affairs, and Administration
New England Science & Sailing Foundation
New York City Mayor's Office of Management and Budget
Newington Board of Education, CT
Nutmeg Big Brothers Big Sisters
Oak Hill
Planned Parenthood
Pratt & Whitney
S&P Global Ratings
Social Security Administration
Town of Manchester, CT
Town of Sturbridge, MA
Traverlers Institute
Wheeler Clinic
YouGov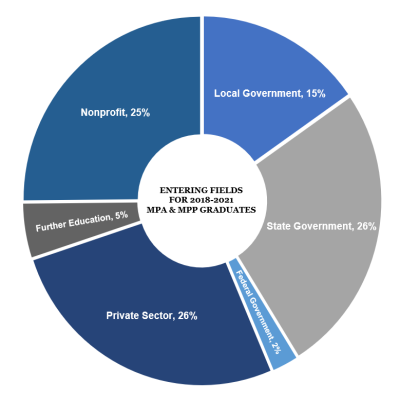 ---
Survey Research and Data Analysis
The Survey Research and Data Analysis program provides students with expertise in the practice of survey research, consumer research, study design, data collection, data analysis, and reporting. Your class learning partners are professionals from around the world.
Survey Research and Data Analysis graduates go on to careers in leading organizations such as:
Accenture
Aetna
American Express
Boston College
Campbell Soup Company
Census Bureau
Citizens Trust Bank
Dana-Farber Cancer Institute
Dartmouth College
Deloitte, LLP
CT Dept. of Housing
Duke University
Economic Mobility Pathways
Educational Testing Service Fidelity Investments
Forrester
Gallup
Harris Interactive
Hartford Healthcare
Johnson & Johnson
Mathematica Policy Research
Michigan State University
Mount Sinai Health Systems
National Science Foundation
PIMCO Global Investors
Procter & Gamble
Quinnipiac University
RTI
Strategic Opinion Research
The Hartford
Travelers
YouGov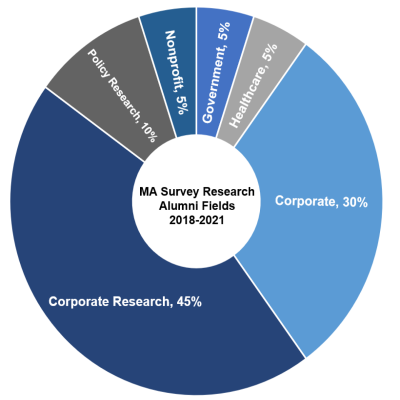 Prepare for Career Success
The School of Public Policy and the Center for Career Development offer current students the resources you need to build your résumés, sharpen your skill set, and make connections with UConn alumni through programs like:
Paid internships
Alumni mentoring programs
Leadership positions in student organizations
...and more!