Public Service Executive Leadership Collaborative
The Public Service Executive Leadership Collaborative provides high-quality, low-cost training and professional development to individuals working in the state's public and nonprofit sectors. A collaboration between UConn's School of Public Policy and our Connecticut partners, the program provides a shared learning environment that strengthens ties between public sector and nonprofit professionals.
Please note, face masks are recommended in the classroom but not required.

---
Upcoming Workshop Schedule
Does Your Work Work? The Basics of Planning, Preparing, and Performing Program Evaluation
With Anne McIntyre-Lahner, Evaluation and Impact Consultant, 35-plus years of experience in state and nonprofit leadership, and author of "Stop Spinning Your Wheels: Using Results Based Accountability to Steer Your Agency to Success"
Friday, September 29, 2023
9:00 AM – 4:00 PM (with 30 minute break)
Hartford Times Building, UConn Hartford Campus

About the Program
This workshop is designed for managers and administrators who are interested in understanding how to utilize program evaluation as part of determining whether their efforts are making an impact for their clients/constituents/customers. This full-day workshop begins with an introduction to outcome-focused planning and measurement, using the Results-Based Accountability (RBA) framework; and will then explore four important phases of program evaluation: planning, developing, performing, and utilizing results. Participants will gain a basic understanding of program evaluation so that they can actively participate in, or confidently support, an evaluation, in order to understand whether their work is working.
Planning: the purpose of the evaluation, and whether the program is ready for evaluation
Developing the evaluation: evaluation rationale and appropriate models; involving staff and stakeholders; where to find evaluation resources
Performing the evaluation
Messaging and using evaluation results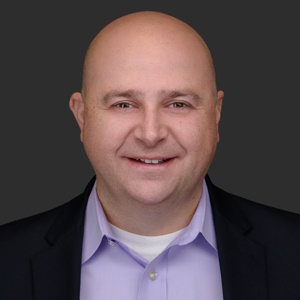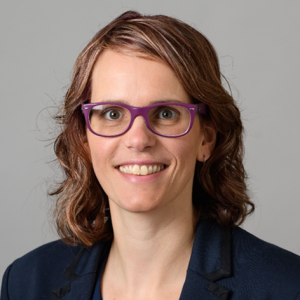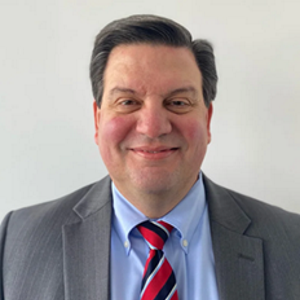 Promoting Your Mission: Effective Advocacy & Lobbying for Nonprofits and Government Agencies
With Jason Jakubowski (President & CEO, CT Foodshare), Sarah Croucher (Assistant Vice Provost of Academic Affairs, UConn), and Michael Bzdyra (Sr. Lobbyist, FOCUS Government Affairs)
Friday, October 27, 2023
9:00 AM – 4:00 PM (with 30 minute break)
Hartford Times Building, UConn Hartford Campus

About the Program
Many nonprofits want to engage in advocacy in relation to their work. Whether it is supporting or opposing the passage of state-level legislation that will make a difference to their stakeholders, engaging in budget discussions, or working at the federal – or even municipal – level for visibility or legislative advocacy. However, many questions often face nonprofits when thinking about engaging in this work, perhaps creating wariness of participating in any form of political advocacy.
This workshop is intended as a one-day introduction to provide nonprofits or public sector leaders with tools for effective non-partisan advocacy and lobbying. We will cover the difference between advocacy and lobbying, laws and other regulations that constrain particular activities, and how the three levels of government (municipal/local, state, and federal) can be approached. We will also provide information on when to register as a lobbyist, disclosures that may be required, how government entities can lobby government, and some basics related to campaign finance and gift rules. We are also planning a panel discussion with bipartisan legislators (to be confirmed) to discuss how they have engaged effectively with nonprofits and public sector leaders. Participants will leave with the tools to begin to engage in advocacy or lobbying as a nonprofit or public sector leader, with effective building blocks to be impactful in the public policy arena at the local, state, or national level.
Essential Skills for Grant-Writing & Diversified Revenue Streams
With Alyssa Goduti, UConn SPP adjunct professor and President & CEO of Ädelbrook, and Beverly Catchpole, Chief Giving Officer of CT Foodshare
Friday, November 17, 2023
9:00 AM – 4:00 PM (with 30 minute break)
Hartford Times Building, UConn Hartford Campus

About the Program
Morning Session - Essential Skills for Grant-Writing:
The success of any nonprofit or government organization is contingent on its mission, vision, governance, ability to run quality programs and most importantly on its ability to raise funds. Organizations with the knowledge, skills and expertise to seek out and successfully win grants are more likely to thrive in this increasingly competitive funding environment. This morning session will help you better understand how to identify grant opportunities and develop winning proposals.
Afternoon Session - An Overview of Diversified Revenue Streams for a Strong and Sustainable Support:
This class will provide follow up to the morning session on securing grants and explore varied revenue streams and fundraising tactics. Much like a diversified financial portfolio, diversified  revenue streams enable your organization to weather the ups and downs of internal and external factors that can suddenly reduce your funding. The healthiest organizations rely on many sources of revenue for current funding needs, sustainability of programming and even provide revenue for the future. The class will include an overview of direct marketing – both digital and direct mail appeals, corporate sponsorships, the role of events, mid-level and major individual gifts, and planned giving. We will also learn about new technology to help drive revenue and review current trends in the philanthropic landscape.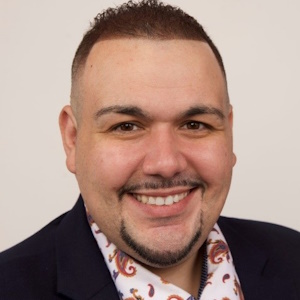 How Leadership Influences Organizational Culture
With Andre Santiago, Vice President & Chief Program Officer at Leadership Greater Hartford (LGH)
Friday, December 1, 2023
9:00 AM – 4:00 PM (with 30 minute break)
Hartford Times Building, UConn Hartford Campus

About the Program
Leaders in all sectors and at all levels face increased challenges in today's work world: hybrid, multi-generational teams are the new normal. To create and sustain environments and team dynamics that drive innovation, synergy, and collective success, leaders need high levels of emotional intelligence – not only effective management tools. In this session, attendees will explore how leadership affects organizational culture and will participate in interactive conversations and experiential activities around PIE - Purpose, Influence, and Empowerment. Establishing a shared vision for organizational and individual success leads to a stronger sense of belonging and fulfillment. Understanding personal power and group dynamics creates healthier environments. Incorporating inclusive and equitable practices produces more satisfactory and vibrant ecosystems as we continue to lead diverse teams.
Manager Essentials in the New World of Work
With Orlena Cowan-Bailey, Founder & Chief Elevation Officer (CEO), HR Zoom LLC
Friday, January 19, 2024
9:00 AM – 4:00 PM (with 30 minute break)
Hartford Times Building, UConn Hartford Campus

About the Program
One out of every three workers say their manager can't lead a team? Organizations have lost over $232 billion in the past 5 years as a result of employee turnover. (SHRM Culture Report, 2019) The pandemic has explicitly proved that bad managers and toxic workplaces are liabilities. In contrast, people leaders are critical workplace assets that directly impact an organization's ability to achieve and sustain organizational excellence. The future of work continues to evolve therefore leaders will need to do the same. The recruitment, development and retention of effective leaders is key. This session will equip participants with the essential skills and knowledge needed to effectively lead the future of work and positively influence workplace cultures with the following learning outcomes using a combination of interactive learning approaches:
Understand key leadership functions that drive manager effectiveness
Avoid common leadership pitfalls
Increase confidence in their ability to effectively plan, organize, coach, motivate, delegate, and communicate to a team
Increase overall effectiveness in managing staff
Enable a more positive, inclusive and engaged workplace culture
Increase skills in influencing and contributing to change management
Become champions in reducing legal risk and managing sensitive people issues
Better understand employment laws such as records retention, EEO, FMLA, ADA, OSHA, etc.
Navigating courageous and tough conversations around employee performance and conduct.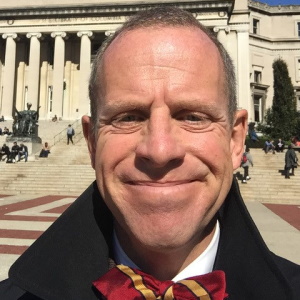 Ethics and Accountability in the Public Sector
With Thomas "TJ" Jones, Adjunct Professor (UConn SPP) and Private Consultant
Friday, February 23, 2024
9:00 AM – 4:00 PM (with 30 minute break)
Hartford Times Building, UConn Hartford Campus

About the Program
This session will dive into the ethical expectations and obligations of public sector executives, managers, and employees - legal, moral, and practical. The interactive session will provide a framework for ethical decision-making, and provide tools for analyzing various scenarios that may confront public sector actors. Participants will confront fact-based scenarios and quandaries that arise in public service, and be asked to navigate the ethical issues that arise therefrom. Specific issues discussed and analyzed will include conflicts of interest; accepting gifts or favors; and, dealing with lobbyists and special interests. "Bright line" legal rules will be discussed, as well as nuanced ethical "norms" and culture in public sector work. Through this one-day course, participants will learn to better understand the relationship between ethical behavior and the overall success of public sector work.  Finally, the session will look into how public sector workers are held accountable for ethical behavior.
Data Storytelling
With Rachel Leventhal-Weiner, Director of Evaluation and Impact, Federal Funding, CT Office of Policy and Management
Friday, March 15, 2024
9:00 AM – 12:00 PM
Hartford Times Building, UConn Hartford Campus

About the Program
Great stories captivate an audience, convey a crucial message, and move people to action. Great data stories can do these things too, and in this workshop, participants will learn the conventions of telling a great data story. From crafting a narrative to considering your audience to leveling up your data visualization, participants will leave this session with action items they can incorporate into their work right away. Participants should have familiarity with their organization's existing data reporting, and are encouraged to bring existing documentation or reports to workshop as a group.
Building & Maintaining an Inclusive Team Culture
With Kenya Rutland, Principal and Chief Enthusiasm Officer, KJR Consulting
Friday, April 19, 2024
9:00 AM – 4:00 PM (with 30 minute break)
Hartford Times Building, UConn Hartford Campus

About the Program
Over the the last four years, quite a bit has happened around DEIB. Depending on your organization and its commitment to this work, you may have found yourself in the midst of growth and progress or confusion and chaos. The work may have began with a survey that yielded a need for learning and training. Though it was hard, many organizations pushed through and may have even pushed forward to go beyond the basics to systemic topics of racism and becoming antiracist in their day-to-day practices. Unfortunately, those initial years of activity were different for other. They experienced when we now see on a broader scale: inaction fueled by fragility, complacency, and the desire to protect dominant culture thinking in the name of woke agenda and anti-patriotic rhetoric.
This session is designed to provide a forum to engage in two conversations: first, a candid discovery of where we've been with DEIB and where we need to go. This includes making space for participants to share perspectives and experiences. Second, we will provide tools and resources to help individuals and teams get beyond the distractions to put inclusion to work for everyone within their organizations. During the session, participants will:
Discuss current events and a engage in a conversational assessment of the current state DEIB, personally and professionally.
Identify common pain points they have experienced in this work and explore why it has been challenging to move the work ahead.
Discover traits of inclusive cultures and define opportunities for development in the places they represent
Explore a model for engaging staff in a manner that is inclusive and that leverages their workplace strengths,
Learn tools for leaders to employ to inclusify their leadership styles
Create an action plan to incorporate key learning points into day to day activities.
This session is ideal for any DEIB leaders within organizations, any individuals looking for tools to support following through on commitments, and ultimately anyone who wants to support more inclusive cultures within their organizations.
Project Management in the Public Sector
With Michael Schrier, Director, YSM/West Campus Development, Yale University
Friday, May 17, 2024
9:00 AM – 4:00 PM (with 30 minute break)
Hartford Times Building, UConn Hartford Campus

About the Program
In today's public sector environment, delivering projects on-time and within budget while maintaining a focused project scope is increasingly expected. Strong project management skills are critical towards this end, but often employees lack the knowledge and training for effectively managing projects. Public sector projects are often subject to unique challenges not always found in private sector projects, such as conflicting and difficult to measure goals and outcomes, multiple stakeholders with varied interests, constraints imposed by administrative rules, policies and procedures, and are subject to political interests and close public scrutiny. Successful project management comes down to the effective management of the project scope, schedule, and budget.
An overview of:
Understanding and applying skills, tools, and procedures needed to manage projects in the public sector.
Developing and managing public sector project scope, budgets, costs, and schedules.
Understanding the challenges and distinguishing characteristics of public sector projects.
Leading, managing, and working successfully in project teams.
| | | |
| --- | --- | --- |
| Attendee | Full Day Class | Half Day Class |
| General Public | $199 | $99 |
| Members and Grantees of Partner Organizations | $149 | $69 |
| UConn School of Public Policy Alumni | $99 | $49 |
| UConn School of Public Policy Current Students | $0 | $0 |