Public Service Executive Leadership Collaborative
The Public Service Executive Leadership Collaborative provides high-quality, low-cost training and professional development to individuals working in the state's public and nonprofit sectors. A collaboration between UConn's School of Public Policy and our Connecticut partners, the program provides a shared learning environment that strengthens ties between public sector and nonprofit professionals.
Please note, face masks are strongly recommended in the classroom but not required.

---
Upcoming Workshop Schedule
Putting Your Data To Work: Using Results-Based Accountability to Improve Services and Outcomes
With Anne McIntyre-Lahner, Evaluation and Impact Consultant, 35-plus years of experience in state and nonprofit leadership, and author of "Stop Spinning Your Wheels: Using Results Based Accountability to Steer Your Agency to Success"
Friday, September 30, 2022
9:00 AM – 4:00 PM (with 30 minute break)
Hartford Times Building, UConn Hartford Campus

About the Program
You have collected the data about the program(s) you run or fund – now what do you do with it? Especially if you don't have advanced data analytic skills.
Learn how to utilize Results-Based Accountability, combined with complementary, straightforward tools that can be used for planning, assessment of current performance, and identifying how to improve services. Put your data to work answering the key questions that will guide you toward better services and improved outcomes for the people you serve.
This full day workshop is appropriate for program staff, staff from oversight agencies, and staff from public and private funders, and is especially useful for professionals without significant data analysis skills, but who want to understand program performance in order to improve it.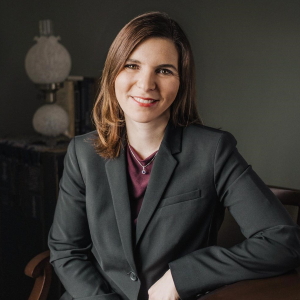 Essential Skills for Grant-Writing Success: Research, Writing and Assessment Tools to Get Your Grant Applications to Stand Out
With Alyssa Goduti, UConn SPP adjunct professor and President & CEO of Ädelbrook
Friday, October 21, 2022
9:00 AM – 12:00 PM
Live virtual session
About the Program
The success of any nonprofit or government organization is contingent on its mission, vision, governance, ability to run quality programs and most importantly on its ability to raise funds. Organizations with the knowledge, skills and expertise to seek out and successfully win grants are more likely to thrive in this increasingly competitive funding environment. This session will help you better understand how to identify grant opportunities and develop winning proposals. Attendees will have the opportunity to practice grant-writing skills based on practical examples from their organizations or experiences.
What will you learn?
This session will provide vital information about how to approach grant writing in today's competitive environment. You will gain an understanding of how to research and identify appropriate grant opportunities, develop strategies for approaching the grant writing process, and learn how to develop compelling responses to each component of the proposal. We will use real-life examples to help you practice proposal writing for your organizations so that you will be better prepared to deliver compelling and winning proposals.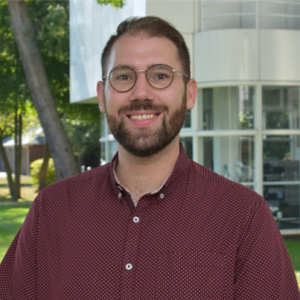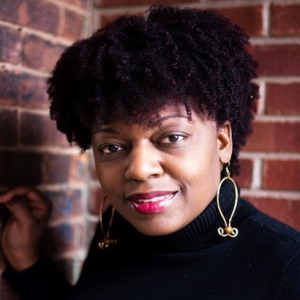 Leadership Development Roundtable: An Introduction
With Jason Fredlund, Racial Justice Educator, Equity Consultant, LDR Facilitator, and Randi McCray, Founder, RM Consulting Services, CT, LDR Facilitator, both from Five Frogs.
Friday, November 18, 2022
9:00 AM – 4:00 PM (with 30 minute break)
Hartford Times Building, UConn Hartford Campus

About the Program
Our Introduction to Leadership Development Roundtable (LDR) is not a workshop, it is an experience. An experience designed to encourage you to reflect, refocus and refuel on your leadership journey. Many times, leaders find themselves operating on autopilot in their work towards equity.
This program is a condensed version of our 10-month program that will provide a meaningful opportunity to explore the breadth and depth potential of your impact. The day includes small group discussions, activities and exploration of leadership and equity concepts. Key topics include:
Self-awareness
Adaptive Leadership
Diversity, Equity, Inclusion, Belonging (getting to the root)
Race Equity (micro and macro responsibility)
How "I" and "We" Lead (spheres of influence and building an impact chain)
Key Themes and Intended Outcomes
Understanding and practicing adaptive leadership;
Exploring/identifying how you can lead change;
Dissecting the importance of race equity and DEIB mindsets; and
Forging lasting relationships with fellow leaders.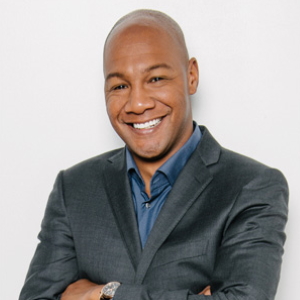 Equity Based Decision Making
With Kenya Rutland, Principal and Chief Enthusiasm Officer, KJR Consulting
Friday, December 9, 2022
9:00 AM – 4:00 PM (with 30 minute break)
Hartford Times Building, UConn Hartford Campus
About the Program
The word "Equity" is everywhere - but what does it really mean? During this workshop, participants will define equity and differentiate it from equality.  We will also explore barriers that  reinforce systems of inequity including power dynamics and white supremacy. We will then introduce a model that provides participants with tools to support their organizations in their goals of incorporating equity into decision making. Participants will practice using new strategies to make equity informed decisions in the future.
Leadership Essentials 101 in the New World of Work
With Orlena Cowan-Bailey, Founder & Chief Elevation Officer (CEO), HR Zoom LLC
Friday, January 20, 2023
9:00 AM – 4:00 PM (with 30 minute break)
Hartford Times Building, UConn Hartford Campus

About the Program
Did you know that one out of every three workers say their manager can't lead a team? Organizations have lost over $232 billion in the past 5 years as a result of employee turnover. (SHRM Culture Report, 2019) The pandemic has explicitly proved that bad managers and toxic workplaces are liabilities. In contrast, people leaders are critical workplace assets that directly impact an organization's ability to achieve and sustain organizational excellence. The future of work continues to evolve therefore leaders will need to do the same. The recruitment, development and retention of effective leaders is key. This session will equip participants with the essential skills and knowledge needed to effectively lead the future of work and positively influence workplace cultures with the following learning outcomes using a combination of interactive learning approaches:
Understand key leadership functions that drive manager effectiveness
Avoid common leadership pitfalls
Increase confidence in their ability to effectively plan, organize, coach, motivate, delegate, and communicate to a team
Increase overall effectiveness in managing staff
Enable a more positive, inclusive and engaged workplace culture
Increase skills in influencing and contributing to change management
Become champions in reducing legal risk and managing sensitive people issues
Better understand employment laws such as records retention, EEO, FMLA, ADA, OSHA, etc.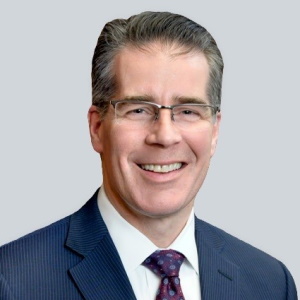 Promoting Positive Labor-Management Relations to Build a Resilient and High-Performing Team
With Matt Hart, Executive Director, Capitol Region Council of Governments (CRCOG)
Friday, February 24, 2023
9:00 AM – 4:00 PM (with 30 minute break)
Hartford Times Building, UConn Hartford Campus

About the Program
This session is designed for those that are new to management and leading in a unionized environment, including new managers that are members of a collective bargaining unit themselves. A healthy and productive-labor management relationship is essential to prevent low morale, workplace disputes, and poor performance. In this session we will review the major laws and principles related to collective bargaining in Connecticut's public sector and discuss approaches to promote positive labor-management relations to help build and maintain a resilient and high performing team.
Key Elements to Building Successful Alliances and Cross-Sector Partnerships
With David Garvey, Partnership Manager, Career Resources, Inc.
Friday, March 10, 2023
9:00 AM – 4:00 PM (with 30 minute break)
Hartford Times Building, UConn Hartford Campus

About the Program
Morning
In the morning, we will discuss what makes partnerships and alliances work through the voices of seasoned nonprofit alliance builders. We will then examine the inner-workings of a living Connecticut cross-sector partnership of government, nonprofit, and private enterprise that is assisting formerly incarcerated individuals restart their lives; providing social support, workforce training and a pathway to employment. We will see how this multi-sector eco-system works through system change.
Afternoon
Using what we have learned in the morning, and the collective knowledge and expertise of the class, we will examine your initiatives and those of your fellow classmates. Assisting you in bringing your strategic partnership to its next stage.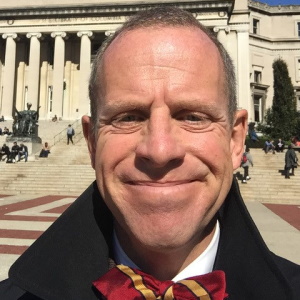 Ethics and Accountability in the Public Sector
With Thomas "TJ" Jones, Adjunct Professor (UConn SPP) and Private Consultant
Friday, March 31, 2023
9:00 AM – 4:00 PM (with 30 minute break)
Hartford Times Building, UConn Hartford Campus

About the Program
This session will dive into the ethical expectations and obligations of public sector executives, managers, and employees - legal, moral, and practical. The interactive session will provide a framework for ethical decision-making, and provide tools for analyzing various scenarios that may confront public sector actors. Participants will confront fact-based scenarios and quandaries that arise in public service, and be asked to navigate the ethical issues that arise therefrom. Specific issues discussed and analyzed will include conflicts of interest; accepting gifts or favors; and, dealing with lobbyists and special interests. "Bright line" legal rules will be discussed, as well as nuanced ethical "norms" and culture in public sector work. Through this one-day course, participants will learn to better understand the relationship between ethical behavior and the overall success of public sector work.  Finally, the session will look into how public sector workers are held accountable for ethical behavior.
Pursuing the Digital Frontier: Data Management and Digital Government Functions
With Scott Gaul, Chief Data Officer, CT Office of Policy and Management, and David Labbadia, Director, Digital Government and Operational Excellence, CT Department of Administrative Services.
Friday, April 28, 2023
9:00 AM – 4:00 PM (with 30 minute break)
Hartford Times Building, UConn Hartford Campus

About the Program
Making government more responsive and effective requires innovation in the use of data and digital tools. Whether it is: developing new ways to apply for and navigate government services, using analytics to allocate resources and understand program effectiveness or providing residents increased transparency on what government is doing. This session will cover fundamental topics for data management and digital government, such as data governance, digital innovation, analytics and use of administrative data, digitization, and process automation.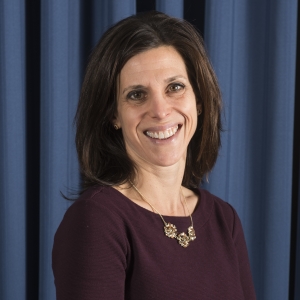 Leveraging the Power of Well-Made Surveys
With Jennifer Dineen, Professor, UConn School of Public Policy
Friday, May 19, 2023
9:00 AM – 4:00 PM (with 30 minute break)
Hartford Times Building, UConn Hartford Campus

About the Program
This full-day workshop will provide an overview of the potential techniques for measuring attitudes and behaviors to inform the decision-making process.  Focus will be given to the basics of question wording, instrument construction and study design for surveys.  You will receive guidance on identifying the appropriate stakeholders and on determining which measure of stakeholder attitudes is most appropriate.  You will also have the opportunity to apply various learned measurement skills to real-world scenarios.
| | | |
| --- | --- | --- |
| Attendee | Full Day Class | Half Day Class |
| General Public | $199 | $99 |
| Members and Grantees of Partner Organizations | $149 | $69 |
| UConn School of Public Policy Alumni | $99 | $49 |
| UConn School of Public Policy Current Students | $0 | $0 |