Applications are now being accepted for the Fall 2023 Cohort!
Immerse yourself in the Connecticut nonprofit sector and gain the skills you need to lead.
Encore Connecticut is a nationally-recognized program that assists corporate and public sector professionals transition to opportunities in the nonprofit sector. The Saturday-based program is an attractive option for individuals with varying career goals ― whether you're seeking immediate employment or planning to change careers in the future.
Fall program begins September 9, 2023.
Contact David Garvey for more information.
A program with more than a decade of proven success, Encore Connecticut is a professional development experience that helps seasoned corporate professionals transition their skill-sets and experience into successful opportunities (paid and/or volunteer) in Connecticut nonprofits.
The program is designed to leverage the professional experience of individuals with a variety of career goals:
Immediate Employment: Immediately move from a corporate or public sector position to a full or part-time nonprofit position
A Future Transition: If you are currently employed but seeking to move into nonprofit work in the future
Engaged Volunteering: If you are retiring and looking to make an impact as a volunteer or consultant for nonprofits
Program Details
Encore Connecticut takes place over five full-day Saturdays and two Fridays, providing 40 hours of managerial and professional education in nonprofit leadership, program management, finance, governance, funding strategies, grant writing organizational management, and program outcome measurement.
The program also offers help with job search strategies and resume restructuring, and provides networking opportunities to meet with sector leaders and learn more about the work of their organizations.
Participants learn from and work with seasoned leaders of the Connecticut nonprofit sector. They also gain hands-on professional experience working on a strategic project with a nonprofit organization through a fellowship program.
Fanny Ferreira, 2022 Encore Connecticut Fellow
Formerly Vice President & Senior Market Manager for People's United Bank Stamford Region, brought her 30 years of experience and talents to Building One Community, the Stamford region center for immigrant opportunity. Fanny is now Program Director for Building One Community, overseeing Workforce Development, Adult Education Program and Family and Individual Services.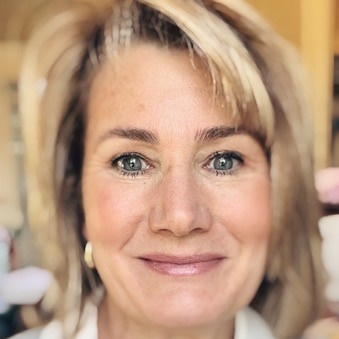 Amber Anthony, 2021 Encore Connecticut Fellow
Relocating from Massachusetts to Connecticut, Amber brought her diverse talents and experience in nonprofit development, economic development and running her own athletic shoe store in Texas to the work of the Aurora Women and Girls Foundation, which serves as a catalyst for positive change in the lives of women and girls in Greater Hartford and surrounding communities. Amber is now the Development Manager of the Aurora Foundation.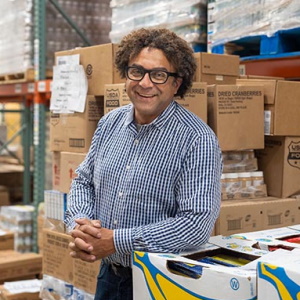 Scott Kemp, 2021 Encore Connecticut Fellow
Brought his talents and 25 years of retail sales and operations experience with PEPSICO and Coca-Cola to Connecticut Foodshare, and is now addressing the issues food insecurity and hunger in Connecticut.  Scott is now the Chief Operating Officer of Connecticut Foodshare.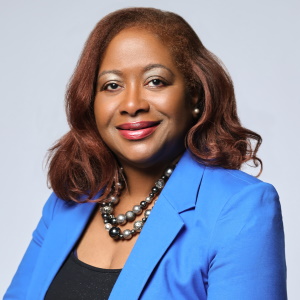 Billie C. Scruse, 2016 Encore Connecticut Fellow
Bringing her decades of experience and skillsets in communications, government and program management, Billie is now the Executive Director of Hartford Food System, which seeks to create  a healthy and just food system as part of a healthy Hartford community.
William Cavers, 2020 Encore Connecticut Fellow
Bill Cavers wanted to transition his 30 years of skills and experience as a senior executive in the for-profit renewable energy and financial fields into work that more directly connected with people on environmental issues. His Encore Connecticut Fellowship was with the Conservation Law Foundation, helping to strengthen its Connecticut presence and impact. Bill is now the Executive Director of the Bedford Audubon Society, which provides education on the environment, stewards 600 acres of nature preserves and undertakes research and advocacy.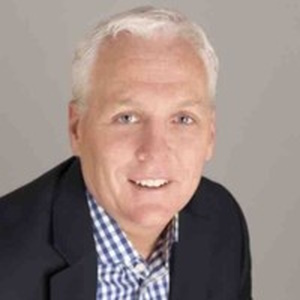 Bill Kelly, 2021 Encore Connecticut Fellow
Former Senior Vice President for Wells Fargo Eastern Division, Bill has brought his experience and skills to the nonprofit sector and is now the Engagement Manager for the United Way of Monmouth and Ocean Counties in New Jersey, building the United Ways' relationship and development efforts.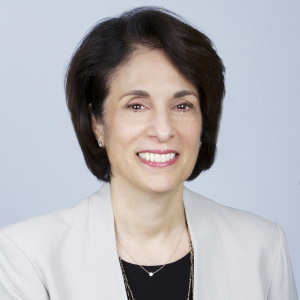 Mary Murano, 2020 Encore Connecticut Fellow
Mary Murano was a successful media executive with over 25 years of experience in television content distribution, contract negotiations and client relations.  She has held leadership positions in several media companies including NBCUniversal and was voted 100 Leaders in the Cable Industry and Most Powerful Women in Cable. But in 2020, at that point in her career, she wanted more. Mary wanted to focus her experience and talents on improving our communities. Mary is now the Development Manager for Career Resources, Inc., helping this nonprofit raise millions of dollars in funds for programs that assist individuals with economic barriers, including citizens who are leaving incarceration and returning to their communities, get the education they need for employment and improve their lives.
Are you next?

---
Fellowship Program
The Fellowship provides the nonprofit with a highly-skilled professional to manage or develop a project over a two month period. Fellows work to the project deliverable requirements, thus the hours per week will be determinant by the project. Some of our Fellows are currently working full-time and thus will have fewer hours to dedicate to the Fellowship. Other Fellows are currently not employed and will have greater hours and flexibility.
The Fellowship opportunity provides the Encore Connecticut Fellow with practical field experience in the sector and the nonprofit with a with a highly-skilled professional to assist in moving a key project forward. The Fellow will report to you or a member of your staff. We will work with you and your organization's designated Fellowship supervisor every step of the way to ensure a positive, productive experience from the initial Fellow-to-Organization match to the end of the assigned two-month project.
Please note Fellows are not assigned to your organization. You will have the opportunity to interview them and determine whether they are a good fit for the project you have described.
Interested in hosting an Encore Connecticut fellow at your nonprofit organization? View our Information and Application page for fellowship hosts.
"Encore was intense and enlightening. It started at about 100 MPH and went up from there – with applications and interviews for fellowships almost immediately after class began. All of the classes had great speakers and were packed with information, and I was always left wanting to hear more. Also loved hearing questions from my deeply experienced classmates. A great experience!"
Jennifer Proga, Encore Class of Spring 2021
"The Encore Connecticut experience has been intellectually stimulating and has provided me with a unique window into the nonprofit world. The staff, guest lecturers, and everyone associated with the program have been amazing, I would highly recommend this!"
Eric R. Blumenthal, Encore Class of 2020
View More Testimonials
"How refreshing and inspiring it is to see so many talented people drawn to the cause of helping others through the work of the non-profit sector. Now I know that I have made the right decision in pursuing a nonprofit career!"
Chris Whitney, Encore Class of Spring 2021
"I have learned an incredible amount in such a short period of time. I was able to take what I was learning in class and apply it in real-time to my fellowship."
Nat Nolting, Encore Class of Spring 2021
"The perfect combination of classroom learning and hands on experience to be able to make an informed decision about entering the nonprofit sector."
Bruce J. Legan, Encore Class of Spring 2021
"Encore gave me an amazing way to explore future possibilities. From the inspiring speakers to my interesting and productive Fellowship, I'm now convinced that I'm ready for a 'second act.' Thank you Encore!"
Sylvia Lecky, Encore Class of Spring 2021
"The Encore program has provided such valuable lessons for the transition from the corporate to the non-profit sector. I have gained deep insight from each topic covered. The program has provided a solid foundation as I start planning for a future role at a nonprofit."
Deb Lagana, Encore Class of Spring 2021
"Through Encore, I learned new skills and met a great group of likeminded people who generously share their insight and time for the betterment of our community."
Alan Aleia, Encore Class of 2020
"An enriching experience that offered me a multidisciplinary view of nonprofits and supportive, knowledgeable mentors who provided advice and connections as I explore my next professional role in the sector."
Michelle Wachsman, Encore Class of 2020
"The Encore program gave me the space to have an authentic learning opportunity with an amazing cohort of fellows from a wide variety of backgrounds. The Encore staff facilitated an energizing and immersive program that helped prepare me for my phase 2."
Jason Hyland, Encore Class of 2020
"What a wonderful way to learn about the nonprofit sector for either a career change or to focus your volunteer work."
Laura A. Hecker, Encore Class of 2020
"Encore was a balanced resource. Unique in the delivery and shifting ways while bringing learning experiences that were useful and applicable."
Marianne Policastro-Wik, Encore Class of 2020
"…I learned that corporate America is very different from the non-profit world, but our skills are definitely transferable. Anyone who wants to learn more about the nonprofit sector should join the Encore Connecticut Program, I highly recommend it!"
Christine A. Fitzgerald, Encore Class of 2020
"Encore: I loved it - It took me WAY out of my comfort zone."
Thomas A. Gordon, Encore Class of 2020
"The Encore faculty are legitimately top notch. Across the board, they have real-world experience and when teaching; they draw on that experience in useful, applicable, and often humorous ways. I'm deeply appreciative for having this experience and look forward to the many doors that will open because of it."
Benjamin Oatis, Encore Class of 2020
"The Encore Connecticut program provided an excellent educational experience regarding the operations of nonprofit organizations and a valuable Fellowship experience with a CT-based nonprofit. These two components, along with the opportunity to meet and network with program staff and participants, is helping me achieve my goal of working in the nonprofit sector."
Mary G. Murano, Encore Class of 2020
"Encore Connecticut provided me with the knowledge I need to embark on a career in the non-profit sector through excellent classroom… learning which was enhanced with the perspectives of non-profit leaders."
Debra H. D'Arinzo, Encore Class of 2020
"Encore is a great rebooting program! It gives the participant some new technical skills, some new managerial skills, and it imparts wonderful perspective on the philosophies and approaches utilized by nonprofits. The fellowship and job leads provided by the program and Director David Garvey were excellent."
William W. Cavers, Encore Class of 2020
"For me, the Fellowship was the pinnacle of the Encore program. It gave me 'real-life' experience with a non-profit and provided a window into how it operated. I was also lucky enough during my Fellowship to make meaningful contributions to projects that had a direct impact on the State of Connecticut's COVID-19 recovery plans. It was a great experience!"
John H. Drake, Jr., Encore Class of 2020
"The Encore Connecticut program delivered information at an appropriate level, truly a fast track program enabling experienced business executives to leverage their existing skills and experience in the nonprofit world."
Bill Tripodi, Encore Class of 2020
"Encore was a very enlightening and educational experience. The level of dedication, commitment and compassion exhibited by the not-for-profit community really opened my eyes and will have a lasting influence on how I view others in need."
James Mark Ramey, Encore Class of 2020
All classes are 9:30am - 3:30pm at the UConn Hartford campus, with lunch and refreshments. All participants will be required to wear a mask covering in the classroom.
Saturday,
September 9
Saturday,
September 23
Friday,
TBA
Saturday,
October 7
Saturday,
October 21
Saturday,
November 4
Friday,
TBA
Graduation:
December 9
Introductions & Orientations
Nonprofit Accounting
Evaluation of Nonprofit Programs
The Philanthropic Partnership
Nonprofit Strategic Planning
Story Telling
The Art of Grant Writing
Donor Roundtable Luncheon
Nonprofit Communications & Social Media
Meet with Encore Alumni
Nonprofit Governance Luncheon
Community Engagement
Legislative Advocacy Luncheon
State of Racial Equity Luncheon
Leadership Roundtable Luncheon
Strategic Partnering
Nonprofit Advocacy
Nonprofit Leadership & Community
Fund Development Plan
Nonprofit Mock Interviews
1 on 1 Nonprofit Resume Development
Your Nonprofit Fellowship
4
Encore Connecticut Co-Leads
Encore Connecticut Instructors and Panelists