This week to celebrate Valentine's Day we asked members of the Department of Public Policy (DPP) community about why they love the DPP. Below are just a few of their responses!
Alex Thomas (Current Student and GAPPS-ICMA Treasurer): I love the DPP because of the faculty and staff's never-ending desire to see the students succeed!
Caleb Pittman (Current Student and GAPPS-ICMA President): I love the DPP because of the versatility of the degree program.
Catherine Guarino (Administrative Program Director): I love DPP because of the students! Their commitment to public service and survey research is inspiring and they are a pleasure to work with.
Dave Garvey (Director of Nonprofit Leadership, Encore!Connecticut and Internships): I love DPP for its fabulous internships in municipalities, state agencies and nonprofits across Connecticut.
Haley Gillman (Alum): The engaging faculty and student body with diverse real-world experiences..
Jameson Foulke (Alum): I liked the mix of engaging, discussion based classes with the real-world experiences you got through the internship programs.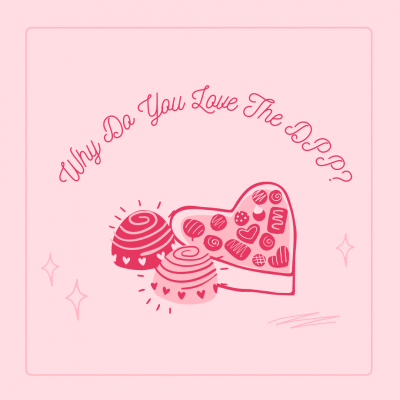 Katarina Moroch (Current Student): I found a network of classmates and staff members that I was fortunate enough to meet prior to the pandemic, who have been encouraging and supportive throughout my graduate career. I love the career choices I will have post graduation and the freedom of choice that a Master's degree from the DPP provides.
Katya Hunt (Current Fast-Track Student): I love DPP because it has given me the opportunity to learn how to navigate and solve issues related to policy topics I care greatly about.
Lena Nagorna (Current Student and GAPPS-ICMA Secretary): I love the DPP for it's incredible faculty and staff. You know that you are being supported by those who want you to succeed.
Lian Kish (Outreach Coordinator): I love the DPP because every day I am surrounded by a network of people committed to strengthening communities and improving our world.
Lordie Rene (Current student and GAPPS-ICMA Vice President): I love the DPP because I've met some of my closest friends through my classes.
Maura Maloney (Operations Coordinator): I love working at the DPP because it's the type of job that you get a sense of true satisfaction from.  I'm doing my small part to help students move towards a career where they help people. I get to work with dedicated co-workers and students who are enthusiastic about their studies.
Mohamad Alkadry (Department Head and Professor): DPP prepares professionals for careers in public service where they can make a decent living while making a difference. As faculty, we take pride in being in the path of these professionals. How can anyone not love that? Happy Valentine's Day to our community of students, faculty, staff and alumni. 
Shaun Simoneau (Current Fast-Track Student): I love DPP because it's teaching me how to counter inequality and is policy problem solving practice for the real world.
Tim Cobble (Current Student): I love the practical experience the DPP offers including IPP, subject matter experts, and mentorship.
Wade Gibbs (Administrative Coordinator): I love the DPP because I see how the faculty, staff, alumni, and students truly care about each other, encouraging themselves to be engaged and caring public servants of the State of Connecticut, nation and world.
Zahra Ali (Incoming Student): For constant undying support & encouragement for their students. DPP forever.