In 2015 Ethan Couillard was diagnosed with Crohn's Disease.  Since his diagnosis, Ethan has continually fueled his energy toward public service and helping his community. One of his earliest initiatives included a multiyear community project for Waterford Country School, which led to him earning Eagle Scout Rank. Ethan's journey at UConn began at the Avery Point campus, and in 2019 he began attending classes in Storrs. He joined the Department of Public Policy's (DPP) Fast-Track program in the fall of 2020. This May (2021) he plans to complete his bachelor's degree a year early and finish his Master of Public Administration (MPA) next spring.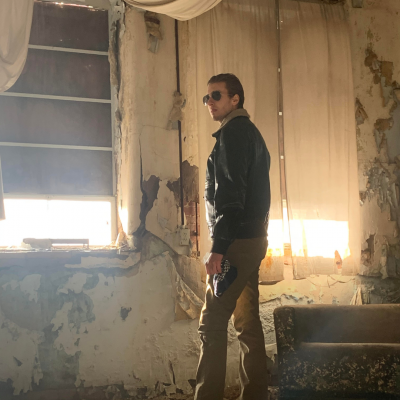 When asked about why he joined the Fast-Track, Ethan explains:
I saw a great opportunity to gain real life skills in the public area from economics, to statistics, and management. This fall, I started my graduate studies as a fast-track student, and the pace and thrill of discovery has been fascinating. Of course, the pandemic has been a challenge to all, but the intensity of this new environment has only motivated me to work harder and learn more. 
Outside of the classroom Ethan worked at UConn Avery Point's Academic Center as a tutor, which afforded him opportunities to participate in a conference at Western Connecticut State University and lead workshops. After transitioning to Storrs, Ethan began working for UConn's Center for Career Development where he penned an article about the MPA program and deciding between a MPA or MPP and law school.
This semester he began an internship at the Connecticut General Assembly as a Legislative Intern with fellow Fast-Track students Shaun Simoneau and Andrew McClure. Ethan notes, "My anticipation of public service post-graduation has only been accelerating proportionally with the crises of today."