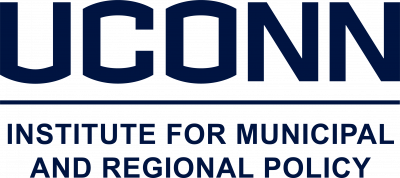 The Department of Public Policy (DPP) kicked off October by welcoming the Institute for Municipal and Regional Policy (IMRP) to the DPP Network and our Hartford home. IMRP arrives at UConn after the State legislature's appropriation process moved the Institute from Central Connecticut State University to UConn. 
IMRP is a non-partisan, University-based organization that is dedicated to enriching the quality of local, state and national public policy. The Institute connects academia, policymakers, practitioners and the community. Through the intertwining of students, staff and faculty, IMRP aims to develop, shape and improve public policy on issues of municipal and regional concern. 
The Institute approaches its work through public education and dialogue; published reports, articles and policy papers; pilot program design, implementation and oversight; and the facilitation of collaborations between the University, government, private organizations, and the general community. 
DPP Department Head Mohamad Alkadry adds,
The Department of Public Policy is delighted to welcome the Institute of Municipal and Regional Policy to UConn. Our faculty have already started working with IMRP staff on some projects. We look forward to collaborating with IMRP staff to continue to serve the residents and policy makers of Connecticut with evidence-based non-partisan policy research.
Over the next few weeks we will be diving into some of IMRP's research portfolio, which includes seven projects and two commissions:
Projects
Commissions
With the Institute and it's current research portfolio, the DPP also welcomes new faces to our Network including six full-time employees as well as several contractors and part-time employees. We look forward to sharing more about IMRP in the weeks to come. Interested in their upcoming activities? Check out their events page!