Department of Public Policy (DPP) Professor Kerri Raissian's research often focuses on child and family policy. Recently her research has focused on how policies affect child maltreatment and family violence. Below are some of Professor Raissian's latest publications in 2021.
---
How Does the Minimum Wage Affect Child Maltreatment and Parenting Behaviors? An Analysis of the Mechanisms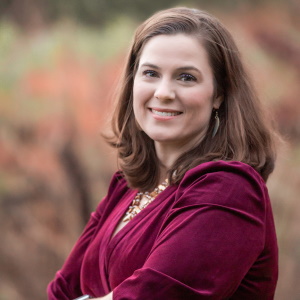 Published by the Review of Economics of the Household this article is co-authored by William Schneider and Lindsey Rose Bullinger. Together with Raissian, they examined how the minimum wage affects child maltreatment and parenting behaviors. They ultimately found that increasing the minimum wage reduces spanking by both mothers and fathers, as well as physical and psychological aggression by mothers. During their study they also found that older children exhibit fewer externalizing behaviors because of increases in the minimum wage.
---
Home, but Left Alone: Time at Home and Child Abuse and Neglect During COVID-19
For this publication Raissian co-authored with Bullinger, Angela Boy, Megan Feely, Stephen Messner, Schneider and Shannon Self-Brown in the Journal of Family Issues. The team examined how time at home during COVID-19 relates to child maltreatment referrals. The results of this study indicate that referrals declined by 58% in comparison to previous years, this was a result of fewer referrals from education personnel. But with the decrease in traditional reporting methods there was an increase in material and supervisory neglect in Georgia that can be attributed to more time spent at home.
---
The Power of the Future: Intergenerational Income Mobility and Child Maltreatment in the United States
Published by Child Abuse & Neglect, Raissian co-authored with Bullinger and Schneider. In this article they examine the relationship between income mobility at the county level and poverty — and child maltreatment. Based on their findings, there is an association between upward income mobility and lower child maltreatment reports in counties across the U.S. They also found that Individual level poverty is associated with increased risk of child maltreatment. These findings imply that parents with better outlooks on their children's economic future are less likely to be reported for child maltreatment.
---
The Neglected Ones: Time at Home During COVID-19 and Child Maltreatment
This sister paper to "Home, but Left Alone: Time at Home and Child Abuse and Neglect During COVID-19" was co-authored by Raissian, Bullinger, Feely and Schneider. Similarly, to the first article they found that areas that as a result of COVID-19 stay at home orders reports of maltreatment decreased. They also found that children in areas that stayed home more were more likely to be a reported victim of maltreatment than those that stayed home less.
---
Specialization in Criminal Courts: Decision Making, Recidivism, and Re-victimization in Domestic Violence Courts in Tennessee
Published by the Social Science Research Network this article is co-authored by Raissian, Emily Owens and Aria Golestani. Together the team evaluated the social impact of specialized domestic violence courts. They found that defendants in these courts were less likely to be convicted and no more likely to be charged with future crimes within three years. The study also found that police records suggested that victims were less likely to be involved in future domestic incidents.
---
Recently Professor Raissian was on Probable Causation podcast to discuss her work on domestic violence courts. She also completed a "bonus" episode discussing her career.
On Sunday, November 21st she will be a discussant for two panels at the Southern Economic Association's (SEA) 91st Annual Meeting.