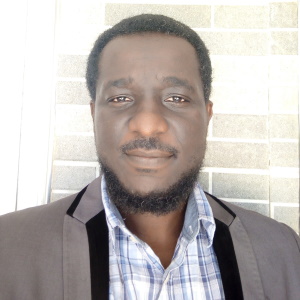 On this edition of #TeachingTuesday we catch up with Professor Kaye!
Question 1: Why did you decide to become a professor? 
There is nothing more fulfilling than sharing your knowledge with others. I find it enjoyable anytime I explain a concept to my students and see satisfaction on their faces.
Question 2: What are your teaching interests? 
I enjoy teaching introduction to public policy, organizational theory, collaborative governance and urban policy courses.
Question 3: Why did you decide to come to UConn?
I came to UConn because the DPP program has an urban edge. Besides, I get the opportunity to network with acclaimed scholars in the public policy field.
Question 4: If you weren't a professor what would you be instead and why? 
I  would still be working as an environmental and social impact assessor. This is what I used to do prior to my PhD. Maybe, I would have ended up as a musician too, who knows? I play several musical instruments so I understand why this could be possible.
Question 5: What is your favorite thing about Hartford? 
The restaurants and the fact that the city is not overcrowded. As an urbanist, I've always been a fun of mid-size cities
Question 6: If you could travel to any location right now where would you like to go and why? 
Paris, Berlin and Cape Town. I've always dreamt of doing a tour of the cities in Europe in the fast trains. I studied in Germany but didn't have the time to do this. I hope the Covid situation subsides, so traveling becomes normal again.