The Graduate Association of Public Policy (GAPPS-ICMA) – International City/County Management Association (ICMA) is the primary organization for the UConn School of Public Policy (SPP). Its goal is to serve as a social and intellectual forum for students pursuing a degree or certificate in the School. GAPPS-ICMA is committed to public service, professional development, and having fun. Throughout the academic year GAPPS-ICMA hosts a number of events that enrich students' social and academic experiences.
GAPPS is an International City/County Management Association (ICMA) student organization.
---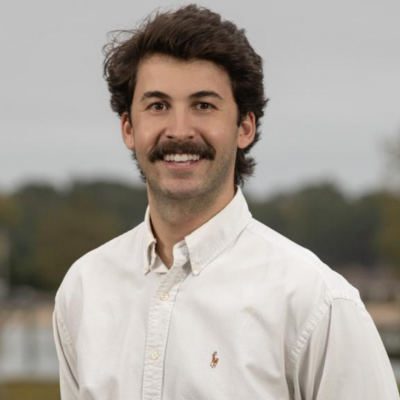 Secretary Patrick Faria is completing a Master of Public Policy (MPP).
While pursuing a Bachelor of Arts in Political Science at Sacred Heart University, Patrick served as a Resident Assistant. In this capacity he continually encouraged his residents to get a full experience by getting involved as much as possible. With GAPPS-ICMA, he saw a way to help craft the best experience for students and share his input with SPP leadership.
This academic year, Patrick hopes to utilize the SPP alumni network as much as possible. He explains,
Having such a large and talented group of people that are willing to share their experience with current students is invaluable. I am also looking forward to collaborating with my fellow Officers and the SPP leadership team.
Traditionally our MPP and Master of Public Administration (MPA) students begin their Internship and Professional Practice (IPP) Program placement in the fall of their second year. Patrick had the unique opportunity to begin his role this past February with UConn's Office of University Compliance. As a Compliance and Policy Intern he will be helping to spearhead the implementation of a SaaS system that will serve as a central repository for all policy, procedure, standards documents at UConn Health.
After graduation Patrick hopes to utilize quantitative and project management skillsets, and the knowledge he obtained through applied econometrics.
For those visiting Hartford, he recommends visiting the Wadsworth Atheneum, which sits directly across from the Hartford Times Building where UConn SPP is located. Patrick says,
It has a sprawling collection of art and a vast array of exhibits. If you want a little more excitement, you can't go wrong with a Hartford Yard Goats game. Maybe GAPPS has some plans for a School of Public Policy night with the Goats…
When it comes to advice for incoming students, Cristian has this to add,
Grad school is hard; it should be. Do not be afraid to ask questions because most of the time someone else in the room was probably confused on the same thing. The SPP gives us the tools to succeed so you should utilize all of them. Our program is academically rigorous and you should take pride in being a part of it. Be ready to work but don't forget to enjoy yourself along the way.