Welcome to our third edition of #TeachingTuesday for the 2023-2024 academic year. This week we catch up with School of Public Policy (SPP) Professor Vaughn Crichlow!
---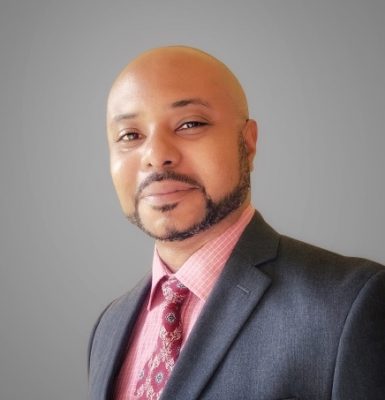 Question 1: Why did you decide to become a professor?
My first teaching experience was at a secondary school in a small town on a Caribbean Island called Trinidad. I walked into a den of lions. I was barely out of my teens and worried that 13-year-old students would question my authority and expose gaps in my knowledge. But I survived and the experience changed my life. I had some uplifting days and some tiresome ones too, but I quickly learned that the effective teacher, like the captain of a ship, must have a clear picture of the destination and a plan on how to get there. These experiences ignited my interest in the craft of teaching, but the goal of becoming a professor came much later after experiencing the outrage and the social upheaval that resulted from a police-involved shooting. I saw the protests in an impoverished community stemming from the death of a 41-year-old mother at the hands of the police. This was one of a series of shootings that negatively impacted police-community relations in local neighborhoods. In the years that followed I began pursuing a research agenda comprising challenging social and institutional problems related to crime and justice. This led to graduate study and eventually a career in higher education.
Question 2: What are your teaching interests?
My teaching interests are criminal justice program and policy evaluation, policing, procedural justice, and research methods. I incorporate real-world scenarios and my experiences as a researcher into my teaching. Regardless of the topic, I find this approach to be most effective.
Question 3: Why did you decide to come to UConn?
I was impressed by UConn's School of Public Policy and the Institute for Municipal and Regional Policy and their efforts in applied interdisciplinary research. This work often yields practical recommendations that policymakers and practitioners can use. I also relish the opportunity to collaborate with people from diverse backgrounds on projects that can lead to policy reforms which will improve the quality of life for vulnerable populations.
Question 4: If you weren't a professor what would you be instead and why?
If I weren't a professor, it is likely that I would have been a high school principal. I enjoyed teaching and mentoring youth, and I was clearly on a schoolteacher career path before I decided to take risks and re-imagine my career. I also had a dream when I was a child to one day learn how to fly planes. I am yet to fulfill this dream and who knows, maybe I will one day.
Question 5: What is your favorite thing about Hartford?
Hartford has a long and storied history, and everyone has access to this history through its parks, monuments, and buildings. Sometimes I imagine what these old relics would tell us if they could speak. The city evokes a message of survival and resiliency. It is a place that endured hard times and is still determined to build and create new things. It feels like a metaphor for my life.
Question 6: If you could travel to any location right now where would you like to go and why?
I would return to the island of St. Lucia. I want to experience the people and the culture and take long walks by the beach. I visited many years ago and promised myself that I would return. If I could find the time, I would also like to disconnect from work for a month or two and travel from country to country across Latin America and the Caribbean. That would be a rich and rewarding experience.