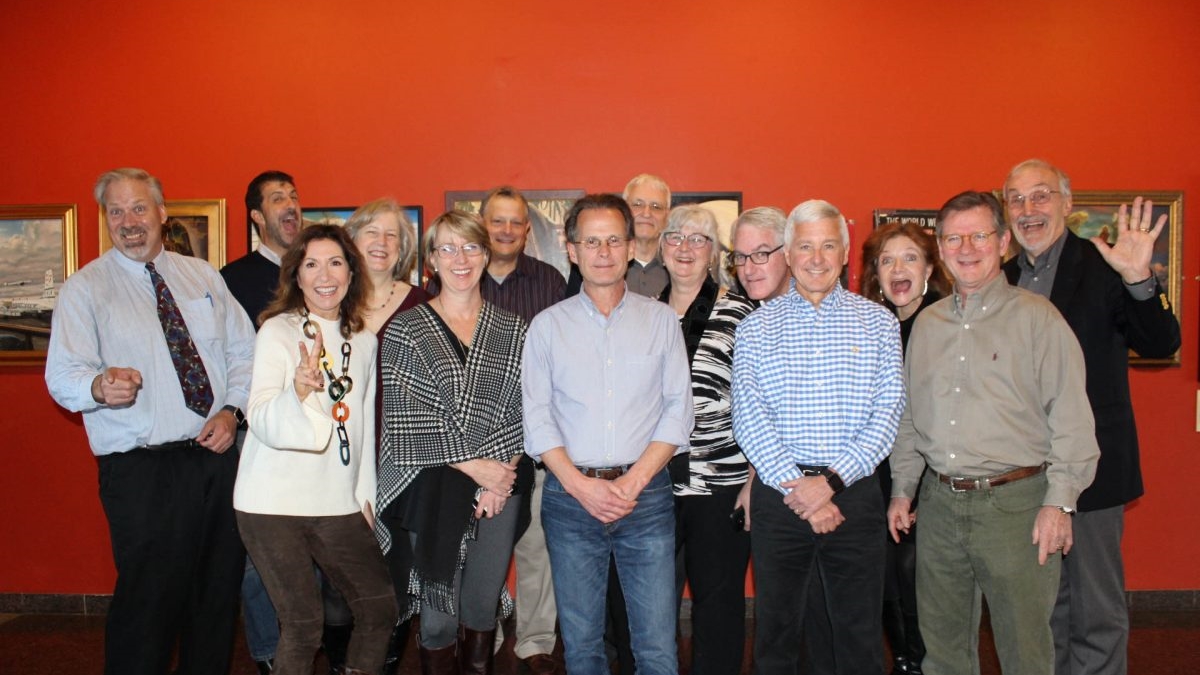 Entering Year #8 of UConn's Nationally Recognized Corporate to Nonprofit Career Transition Program
The first class of seventeen Encore!Fairfield County graduated December, 2016, and are already impacting the Western Connecticut nonprofit sector. The Encore!Fairfield County 2017 class is accepting applications now for our start date of November 1st. Encore!Fairfield County prepares and assists corporate professionals transition to managerial and professional positions in the Connecticut nonprofit sector.
For seven years, Encore!Hartford has had a strong record of success educating and preparing corporate professionals for their transition to nonprofit careers — resulting in employment and impact. Encore!Fairfield County moves forward in that tradition. Listen to 2016 Encore!Fairfield County graduate Lisa Hinds-Simpson, corporately trained HR professional, now Administrator of the New Covenant Center, fighting hunger in Stamford.
The UConn program is an award winning national model (see New York Times articles 2014 and 2016) of transition employment from corporate to nonprofit sector. Co-Directors, David Garvey, Ph.D. and Linda Friedman, MSOM, have been in the national forefront of the Encore movement working with the Connecticut nonprofit sector, AARP, Encore.org and other agencies in galvanizing initiatives across the country into a national network and educating the nonprofit boards, CEOs and hiring managers on the whys and hows of hiring seasoned transitioning professionals.
UConn's Encore!Fairfield County is created and delivered in strong partnership with AARP Connecticut, Career Resources, Inc., Connecticut Department of Labor, Fairfield County's Community Foundation, RYASAP, The WorkPlace, the United Ways of Coastal Fairfield County, Western Connecticut and over 100 Fairfield County nonprofit partners; along with our newest partner Social Venture Partners—Connecticut.
Encore!Fairfield County Curriculum:
Deep Immersion in the Nonprofit Sector: All components of Encore!Fairfield County, from education to fellowship, are conducted in a diverse selection of Fairfield County nonprofit organizations.
Education: More than sixty-four hours of managerial and professional skill-set transition education in nonprofit leadership, program management, finance, governance, funding strategies, organizational management, program outcome measurement and job search strategies. Classes meet twice a week beginning in November for two months from 9:00am to 12:30pm.
Resume Restructuring and Networking: Creation of resumes that reflect transitional skills and experience applicable to the nonprofit sector, and networking opportunities to meet with sector leaders and learn more about the work of their organizations.
Encore!Fairfield County Fellowship: The cornerstone of Encore!Fairfield County is the two-month, 30-hour per week fellowship at a Greater Fairfield County nonprofit. Matches are based on the Encore!Fairfield County Fellow's skills and career goals and the strategic needs of the nonprofit.
For more information visit our Encore!Connecticut website.