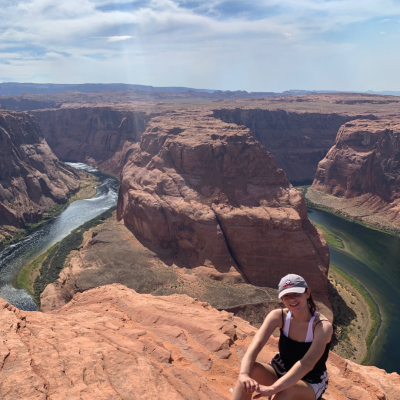 UConn senior Sylvie Boucher joined the Department of Public Policy's (DPP) Fast-Track program because of an interest in pursuing a career in environmental policy. Currently she is pursuing a bachelor's in environmental science as well as minors in public policy and urban and community studies. Next fall Sylvie plans to complete a Master of Public Administration (MPA).
The Fast-Track has provided a way for Sylvie to get a head start on learning about policy and administration.
She is currently the Treasurer and Secretary of UConn's VegHuskies club, and currently works for UC Cafes. This past summer Sylvie worked as a canvasser with the Citizens Campaign for the Environment, and previously she was a WiStem Mentor with the UConn Women's Center.