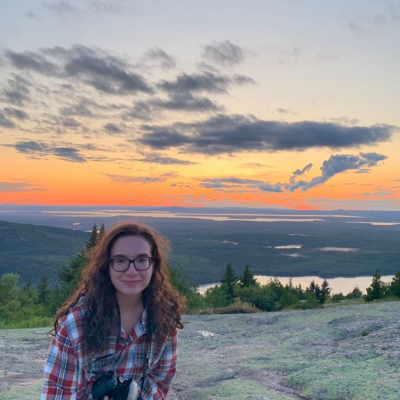 Nikolletta Panagiotakopoulos is an incoming Department of Public Policy (DPP) Fast-Track student in the Master of Arts in Survey Research (MASR) program. This Spring Nikolletta will be joining the Media and Communication Campaigns Track of the MASR, which launched this fall.
Earlier this semester Nikolletta had a conversation with a friend about an interest in research and how social media affects the way we as individuals converse and act towards one another. During this conversation she also expressed an interest in market research and how specific campaigns can garner an audience. Shortly after, Nikolletta received an email about the Fast-Track, which aligns directly with these interests.
The Fast-Track provides an opportunity for Nikolletta to develop research knowledge in order to investigate the impact of social media on interpersonal communication. In the future she hopes to work in market research and conduct research on apps and why users utilize them.
As a member of UConn's Advertising Society, Nikolletta discusses and constructs social media platforms and advertisements. Using Google Applications, the Society designs advertisements and website designs. Outside of school, she enjoys hiking and photography!
---
Interested in learning more about the Media and Communication Campaigns Track? Check out our October news story that announced the Track and joint-venture with the Communication Department.