Join the UConn Department of Public Policy Alumni-Students-Faculty Race and Equity Dialogue for a discussion on racial inequity during the COVID pandemic.
Monday, February 1, 2021, 7:00 – 8:00pm (live online)
Optional pre-reading: Race & Social Equity: A Nervous Area of Government, Ch. 1, 2 & 11
---
Susan Gooden, Dean, Wilder School of Public Affairs
Virginia Commonwealth University
Susan T. Gooden, Ph.D., is dean and professor of the L. Douglas Wilder School of Government and Public Affairs at Virginia Commonwealth University. She is an internationally recognized expert on social equity. Gooden is an elected fellow of the congressionally chartered National Academy of Public Administration and is past president of the American Society for Public Administration. She is the Vice-President of the Network of Associated Schools of Public Policy, Affairs and Administration (NASPAA). Her books    include Global Equity in Administration (2020); Why Research Methods Matter (2018, Melvin and Leigh); Race and Social Equity: A Nervous Area of Government (2014, Routledge); and Cultural Competency for Public Administrators (2012, Routledge). Her research has been funded by several organizations including the Russell Sage Foundation, the Kellogg Foundation, the Smith Richardson Foundation, MDRC, and the Manhattan Institute for Policy Research.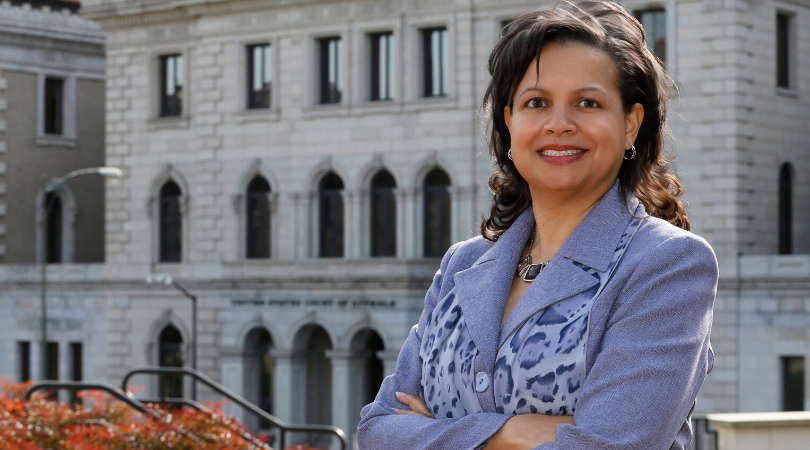 Gooden has received several awards and honors including the Herbert Simon Best Book Award, American Political Science Association, VCU University Distinguished Faculty Service Award and Best Academic Paper Award, Northeast Conference on Public Administration, and the Jewel Prestage Pioneer Award from the Conference of Minority Public Administrators. She received a  Fulbright Specialist Award to Zayed University, Abu Dhabi, United Arab Emirates.
Gooden was appointed to the Commission on Peer Review and Accreditation, the accrediting arm of the Network of Associated Schools of Public Policy, Affairs and Administration. She has previously served as an elected member to the national policy council of the Association for Public Policy Analysis and Management. She was appointed to the Virginia Community College System board and served as board chair. She currently serves on the board of the Virginia Retirement System. A native of Martinsville & Henry County, Virginia, Gooden earned an A.S. in Natural Science from Patrick Henry Community College, a B.A. in English from Virginia Tech, and an M.A. in Political Science from Virginia Tech. She received her doctorate from the Maxwell School of Citizenship and Public Affairs at Syracuse University.
---
Please contact maura.maloney@uconn.edu if you have any questions.