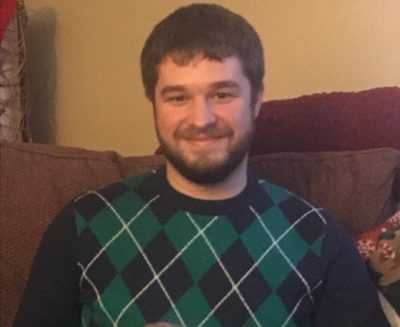 Congratulations to Department of Public Policy (DPP) alumnus Jeremy Kimble, MPA '20, who was recently awarded the ICMA – International City/County Management Association's Local Government Early Career Service Certificate! According to ICMA, "The Local Government Early Career Service Certificate recognizes graduating students in good academic standing who have completed or are in the process of completing a major service project for a local government organization. Students are nominated by their ICMA Student Chapter Faculty Advisors for their outstanding demonstration of a strong commitment to local government."
Jeremy joined the Master of Public Administration (MPA) program after having a positive experience with UConn as an undergraduate student. He holds a bachelors degree in psychology with a minor in sociology from UConn. While attending UConn as an undergraduate, he learned about the MPA program through an on-campus presentation and thought it would be a great opportunity.
When asked about his interest in local government, Jeremy says, "I've always been interested in all the work that goes into keeping a town/city running smoothly. I feel that people are typically very critical of their local government without being aware of all the challenges that face municipal employees. I hope that in the future I can help restore the trust in local government by putting the skills I learned in this program to good use."
Among the many classes Jeremy took with the DPP, his favorite was Public Investment Management. He explains, "I felt that a lot of what I learned in this class had applications for both my career and personal life when it comes to investing. Investing was not a topic that I had an extensive knowledge of going into the class so it was very helpful to learn about it before graduating."
Since completing his MPA last month, Jeremy hopes to work in local government as a policy or financial analyst in Connecticut or a nearby state. We wish congratulations to Jeremy and look forward to seeing his impact on Connecticut!