First and foremost, thank you. Thank you for generously supporting Department of Public Policy (DPP) students who are facing hardship. Thank you for being a network that supports one another. Thank you for sharing your stories and celebrating the accomplishments of others.
This year has been hard, but your commitment to public service and the future is stronger. We look forward to showing the impact of our network for the days, months and years to come.
---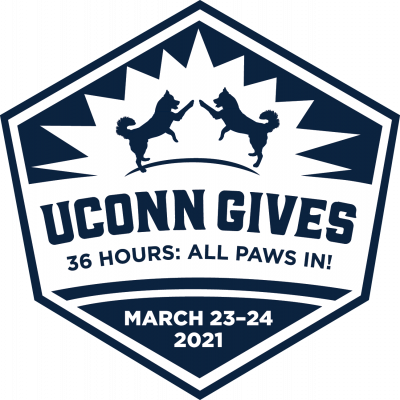 After 36 hours of UConn Gives, 136 donors had generously donated an amazing $26,532 to the DPP's Student Hardship Fund. This exceeded the DPP's goal of raising $5,000 and 100 donors. Donations came in from DPP alumni, community partners, faculty, family, friends, staff and students.
Alumni were happy to share messages of support the DPP giving page:
David Barkin noted, "It is a pleasure to support the DPP Student Hardship Program – in this day and age there are few programs supporting civics on a state and local level. Let's band together and help those who benefit from our support!"
Jim Kelman emphasized that, "As an early graduate of the MPA Program (1977), I believe that the program helped to prepare me for an interesting career with the U.S. Information Agency and U.S. State Department as a public diplomacy officer. Thanks UCONN MPA!"
Lindsey Danburg said, "This past year has been very challenging especially for students. Working in higher education I have seen the hardships our students have faced. Economic hardships should not prevent students from getting an education."
The DPP was ranked 7th at the University for most donors, surpassing its 2019 ranking at 14th!
Amongst Dean Juli Wade's CLAS challenges, the DPP ranked 1st among highest number of donors and dollars. By winning these challenges, the DPP will be awarded an additional $1,000 per challenge from our generous Dean.
In the coming weeks, the DPP will establish an application to apply for student hardship funds.