On this Mental Health Monday we thought we would share some of our favorite podcasts that address mental health. We have included links to the podcasts as well as descriptions from their websites. Have a podcast to share? Let us know at dpp@uconn.edu!
---
"What's CODE SWITCH? It's the fearless conversations about race that you've been waiting for! Hosted by journalists of color, our podcast tackles the subject of race head-on. We explore how it impacts every part of society — from politics and pop culture to history, sports and everything in between. This podcast makes ALL OF US part of the conversation — because we're all part of the story. 'We're talking to people who have been marginalized and underrepresented for so long, who are so hungry to see themselves represented fully and with nuance and complexity,' says Shereen Marisol Meraji, co-host of Code Switch, Apple Podcasts' first-ever Show of the Year for 2020. 'People recognize that, because we had been having these conversations for so many years in advance, we're a trusted place where they could go to better understand all the stories about race filling up their newsfeeds and social channels.' Their weekly podcast launched in 2016 but truly came into its own during this historic, transformative year, as Meraji and co-host Gene Demby examine issues of racial, ethnic, and cultural identity through frank one-on-one discussions and incisive non-fiction. In a year dominated by discourse about race, this indispensable show furthered them by providing powerful and timely insight, offering diverse and empathetic personal perspectives to a broad audience. 'There are certain lenses that we are bringing into, both as journalists and the people that we're bringing to these stories,' Demby says. 'But also, we are specific people with specific fascinations and broad curiosity. If we're telling these stories, you should assume that they're going to look and sound like us.'"
"You might think more money, a better job, or Instagram-worthy vacations would make you happy. You're dead wrong. In 'The Happiness Lab' podcast, Yale professor Dr Laurie Santos will take you through the latest scientific research and share some surprising and inspiring stories that will forever alter the way you think about happiness. She's changed the lives of thousands of people through her class 'Psychology and the Good Life,' and she'll change yours, too.
Are you ready to feel better?"
"A show about clinical depression…with laughs? Well, yeah. Depression is an incredibly common and isolating disease experienced by millions, yet often stigmatized by society. The Hilarious World of Depression is a series of frank, moving, and, yes, funny conversations with top comedians who have dealt with this disease, hosted by veteran humorist and public radio host John Moe. Join guests such as Maria Bamford, Paul F. Tompkins, Andy Richter, and Jen Kirkman to learn how they've dealt with depression and managed to laugh along the way.
The Hilarious World of Depression is not medical treatment and should not be seen as a substitute for therapy or medication. But it is a chance to gain some insight, have a few laughs, and realize that people with depression are not alone and that together, we can all feel a bit better."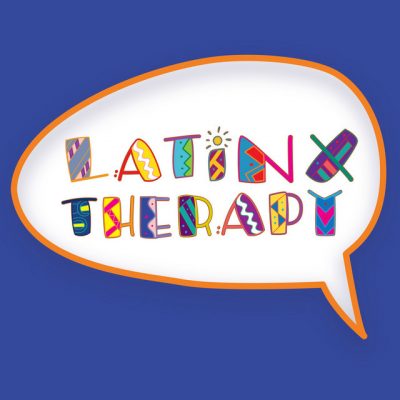 "Tune in with Adriana Alejandre, LMFT to the weekly podcast that discusses mental health topics related to Latinas, Latinos and Latinx individuals in efforts to demystify myths and diagnoses. Cultural and commonly stigmatized themes will be discussed with Latinx mental health professionals, psychiatrists, doctors, bloggers, tv personalities, social media influencers, entrepreneurs and many more. Spanish segments are aired every other week!
BREAK THE STIGMA GUEST SEGMENTS will feature individuals who have overcome challenges, demystified stereotypes and created a different path, to empower listeners and bring awareness. These segments will air at the end of the month.
QUESTION & ANSWER Segments will be part of all episodes. Record your message below to have your question aired. Leave your name and state if you would like for your question to air!"

"The Mental Illness Happy Hour is a weekly online podcast that interviews comedians, artists, friends, and the occasional doctor. Each episode explores mental illness, trauma, addiction and negative thinking."
"Asian Women For Health first launched its podcast series 'Pathways from Resilience to Radiance,' in January of 2019. This program continues to amplify the voices of those with lived experience and professionals in health and wellness, business, psychology, and advocacy.
Tune in monthly with host, Audrey Paek, as she speaks to inspiring change makers, who share their journeys and lived experiences while challenging the way we think about women's health, resilience, and self-care."
"Join best selling author, and lifestyle blogger Ty Alexander as she explores strategies and ideas for becoming your best self. This podcast will inspire you to take life by the horns and enjoy the ride despite your traumas or circumstances. Sharing the most intimate parts of herself with you… this is Destination Heal, a podcast by Ty Alexander."
"With our MannMukti podcast series, we aim to connect our listeners with mental health professionals as well as those with lived experience of mental illness. Our podcasts are often conducted in an interview format, with one or more members of the MannMukti team asking questions of a guest. Each episode features a different guest who can speak to us about a unique topic in South Asian mental health, but the constant theme throughout each podcast is a conversation about stigma. If you're interested in learning more about any of the episodes or guests, or taking part in a future interview, please feel free to reach out to us at . We hope you listen, enjoy, share, and #SpeakUp. " "Relying on both amusing personal experiences and extensive research, host Janice Kaplan explores how gratitude can transform every aspect of life including marriage and friendship, money and ambition, and health and well-being. She learns how appreciating your spouse changes the neurons of your brain and why saying thanks can be a secret for success. Join Janice on the Gratitude Diaries every weekday for practical, down-to-earth tips on how to add gratitude to your everyday life."
"The Therapy for Black Girls Podcast is a weekly chat about all things mental health, personal development, and all the small decisions we can make to become the best possible versions of ourselves."