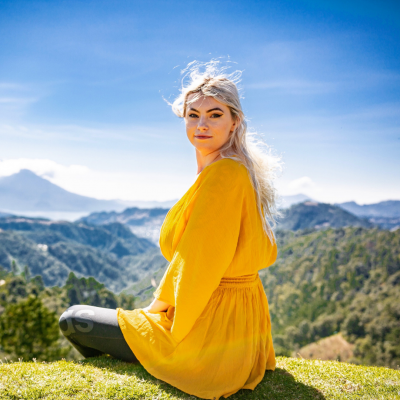 Last fall, Michelle Skowronek completed a Bachelor's degree in Urban and Community Studies from UConn. While pursuing her bachelor's Michelle was able to create a strong network of students and faculty. During this time she interned at the Naugatuck Valley Council of Governments and Waterbury Development Corporation. The decision to continue her education at UConn was an easy one. Michelle explains, "…we are all here with the intention that our purpose is to serve others. The faculty here practice what they preach and have a formidable track record of being a catalyst for positive change. My colleagues are also a brilliant bunch. This is an environment that allows us as a community to thrive and I would not have it any other way."
After learning about collaborative socio-ecological systems while an undergraduate, Michelle became aware of how social and environmental issues can be resolved with a change of strategy and dialogue. She says, "Traditional systems function reactively which results in very limited stewardship, and the pandemic has made these inequalities all the more obvious. I believe that leaders should act as facilitators for collective decision-making within a community. We become resilient once we allow more people a place at the table…" With a Master of Public Administration (MPA), Michelle believes that she will be in a position that can bolster change.
Currently Michelle is part of UConn STEAMTree project, which is a multidisciplinary group that is developing transportable solar panel tree installations. These installations will serve as an adaptive community space and educational tool for creative renewable energy methods. 
Michelle hopes to become an urban planner after graduation. She believes that urban semiotics should reflect the needs of the people. In the future, Michelle hopes to implement this idea through vernacular design, equitable zone and green technology.