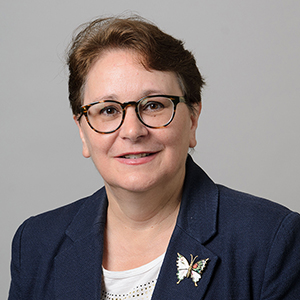 Earlier this week, UConn Professor and College of Liberal Arts and Sciences (CLAS) Associate Dean, Edith Barrett, was named to the Urban Affairs Association (UAA) Distinguished Service Honor Roll for 2021. UAA is an international professional organization for urban scholars, researchers and public/nonprofit service providers, and for a ninth year they have recognized impactful service leaders who have contributed outstanding service to the association.
Through interdisciplinary spaces, UAA provides opportunities to foster diverse experiences through discussion and activity towards a "more just and equitable world," and Dr. Barrett has been a presence within UAA's discourse for over 20 years. She is currently a Professor of Public Policy (DPP) and Urban and Community Studies (UCS), and her research centers on how public policy shapes the lives of urban residents, especially the lives of youth.
In recent years she has presented at UAA conferences on "Claiming Their Right to the City: Perspectives from Lower-Income Youth" and "Teenagers' Changing Views on Welfare: The Growing Urban-Suburban Divide." She also served on UAA's Governing Board and currently serves as Chair of an Ad Hoc Undergraduate Honor Society Development Committee.
Dr. Barrett believes that the ideal university works hand-in-hand with the greater community. She has actively been involved in a variety of projects addressing urban issues, and has extensive experience working with public and nonprofit organizations in community-based research. Her research has examined state charter schools in Texas, Department of Housing and Urban Development sponsored housing in El Paso, urban residential drug treatment program for low-income teens, the impact of relocation on residents of public housing development in the City of Fort Worth, the role of urban public schools in mediating the potentially negative impact on youths relocated after hurricanes Katrina and Rita and the significant role of Black women state legislators in making human-centered social policy.
Currently Dr. Barrett is looking at the connection between political socialization and attitudes toward social policies among urban American teenagers. She is one of sixteen individuals inducted into this year's Distinguished Honor Roll.