The Office for Diversity and Inclusion (ODI

) Faculty Affiliates program was piloted during the 2020-2021 academic year, with plans to sponsor up to five affiliates for the upcoming year. Affiliates commit to a minimum of one year of service in this role with opportunities to be renewed.  According to the

ODI Faculty Affiliate page

:
The establishment of the ODI Faculty Affiliates Program provides infrastructure to and resources toward creating a sustainable capacity-building model for diversity and inclusion across academic colleges/schools and campuses at UConn. Toward that end, the ODI Faculty Affiliates will be positioned to serve as a resource and platform for innovation and transformation at a local level, with support (both in terms of resources and training) from the University at-large. In addition, ODI Faculty Affiliates will contribute to at least one of the five domains (each area is described below) in support of ODI's central areas of responsibilities.
---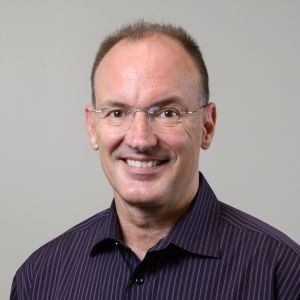 Department of Public Policy (DPP) Professor Thomas Craemer was recently selected as an ODI Faculty Affiliate in the area of "Research and Policy." Professor Craemer will co-lead this domain alongside an additional area during the upcoming academic year.
The area of "Research and Policy" involves: "The Faculty Affiliate focusing on research and policy will contribute to researching issues for diversity, equity, and inclusion or for directing that research to policy. This responsibility includes capacity building around the issues that impact UConn internally, as well as the external issues in higher education." Additional domains include "Community Outreach, Engagement, and Advocacy," "Faculty and Staff Support Development," "Graduate Student Support and Development" and "ODI Strategy and Operations."
Professor Craemer is currently a key voice in the area of reparations in America. He serves as a Pro-Bono consultant with the Reparations Planning Committee organized by Duke University Professor William Darity, Jr. Specifically, he is the Chair of the Wealth Subcommittee and a member of the Design Subcommittee. His work is rooted in his firsthand experiences growing up in Germany.
Earlier this semester Professor Craemer was a guest on the ARC of Justice Podcast Finale to discuss his paper, Estimating Slavery Reparations. He used both traditional and new methods in survey research to investigate the psychology of race.
Recently he was invited by Bloomberg Quicktake to discuss his Reparations math that estimated that Black Americans are owed $20.3 trillion in Reparations from the U.S. He explains, "It's not a handout. It's a debt."
As an ODI Affiliated Faculty, Professor Craemer will be provided with:
trainings and professional development,
cohort meetings and support,
a stipend,
a small budget for ODI related meetings,
funds to cover a course buyout (at their dean's discretion),
conference funding,
and/or access to an ODI graduate assistant to support work related to this role.
Congratulations to Professor Craemer! We cannot wait to see where this opportunity takes him.