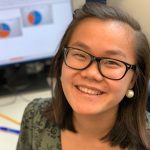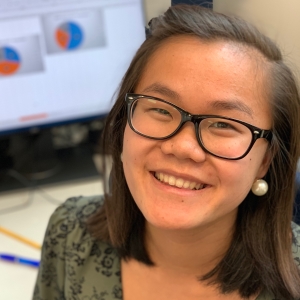 Department of Public Policy Outreach Coordinator Lian Kish was recently recognized by the UConn Center for Career Development (CCD) as a valued member of both the Career Champion program as well as a member of the Career Champion Advisory Board.
In support of their Career Everywhere initiative, the CCD sponsors a Career Champion program that connects and engages faculty, staff, alumni, and employer partners who are actively assisting students in determining and reaching their career goals. Career Champions receive up-to-date career information and best practices, have access to monthly live training sessions and Career Modules to implement into courses and organizations.
Jim Lowe, Assistant Vice Provost and CCD Executive Director, said, "On behalf of the entire staff at the Center for Career Development and myself, we'd like to thank Lian for her commitment to Career Everywhere and the Career Champion Program."
In addition to Lian's participation as a Career Champion, she has taken a leadership role in the program by serving as a Career Champion Advisory Board Member. Career Champion Advisory Board Members have met with each other and Center for Career Development staff three times this past academic year to provide insight and aid in strategic planning for the Career Champion Program.
"Lian is a tremendous asset not only to the Department of Public Policy, but also to the wider University community. Her work with the Career Champion program has enhanced her ability to connect with prospective students and engage with our alumni," said Catherine Guarino, DPP Administrative Program Director.
Congratulations Lian!