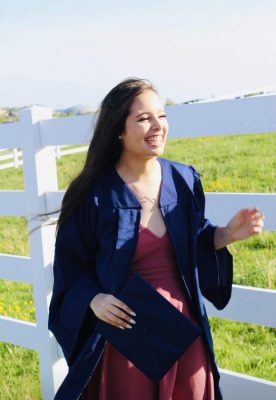 Each year, Master of Public Administration (MPA) and Master of Public Policy (MPP) students in the Department of Public Policy (DPP) participate in the Internship and Professional Practice Program (IPP). GAPPS-ICMA President, Paula Norato, walked us through her internship process and the experience she is gaining in her position. Norato emphasizes the importance of organization when preparing to send resumes, cover letters, and be interviewed. Once the internship descriptions were released, she went through and highlighted any position that intrigued her, narrowed her choices down to 14 and then tailored a unique response to fit the job requirements. Norato credits the Human Resource and Management course for helping her recognize that she is interviewing the organization as much as they are interviewing her. She made sure to ask questions that would reveal which organization would provide her with the most benefits. This step assisted Norato with her decision-making process as she chose an internship that was not originally on the top of her list, demonstrating just how important it is to gather information about your role beyond the initial internship description.
Norato chose to accept an offer from the Connecticut Center for School Change. She was happy that they offered for her to join them early and work through the summer to gain more experience. She is currently working on two projects, the first of which is collecting information from state stakeholders for the Connecticut Board of Education's upcoming Strategic Plan. She is researching how other states have approached the process, compiling information for key stakeholders, and creating focus groups. For her second project, Norato is working with the Director of Organizational Learning, Isobel Stevenson, on the Acceleration Networked Improvement Communities (NIC) program. She has developed the website and attended preparation meetings for this program which involves the collaboration of seven superintendents across the state. Norato enjoys these projects, saying, 
"It is great to see people coming together to not only solve current problems but also try to change the direction of their problem solving to better serve their students and staff."
As someone who pivoted from a Molecular and Cell Biology undergraduate degree to a Master of Public Administration, Norato is grateful for the experience to learn the ins and outs of the state education system and is confident she chose the organization that would best promote her growth as a young professional.