Question 1: Why did you decide to become a professor?
I am not sure there was one "aha" moment. Prior to pursuing my MPA, I was a victim advocate for victims of DV and a I also managed a DV Shelter.  I first went to grad school to learn more about nonprofit management. But at some point, early on, I decided what I really wanted to do was learn how to understand if and why policies worked. That led to my PhD. I knew I wanted to be a researcher. I actually had to choose between a job at UConn and a job at a research shop.  I was very, very torn. In the end, I picked professor because I love teaching and UConn.  Go Huskies!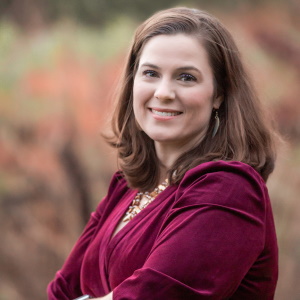 Question 2: What are your teaching interests?
I teach a range of courses: the Intro class, Financial Management for State and Local Governments, Quantitative Methods, and Child and Family Policy. But my interest in any class I teach is learning what motivates my students so that can be incorporated into the class.
Question 3: Why did you decide to come to UConn?
​Well, I did my PhD at Syracuse, and UConn has a strong track record of recruiting new faculty from Syracuse (think Amy Donahue, Mark Robbins, Lloyd Blanchard, Yusun Kim, and others).  So that probably sparked my initial interest. But I just really loved my interview here and felt at home here.  Everyone from the students, the faculty, and the staff were so engaged. I knew it would be a good fit.
Question 4: If you weren't a professor what would you be instead and why?
I've always said an event planner. I love seeing something from start-to-finish… and there are always so many great choices for events. I hate having to choose. Plus, who doesn't love a good party!
Question 5: What is your favorite thing about Hartford?​
The Yard Goats. We love going to their games. We all get to yell, and cheer, and eat junk food. It's perfect.
Question 6: If you could travel to any location right now where would you like to go and why?​
Disney World! We had a big trip planned in December 2020, and Disney's 50th Anniversary Celebration starts October 2021.  We just love it there! It's magic, and I love seeing the magic through our children's eyes.  We usually spend a few days at the beach on our way back up to decompress (we drive down). It's just the perfect family vacation, and I miss those.  I hope we can get back to planning and doing things soon!