Recently the Department of Public Policy (DPP) had a conversation with Master of Public Administration (MPA) Student Olivia Sappington. Check out our Q&A with Olivia below.
---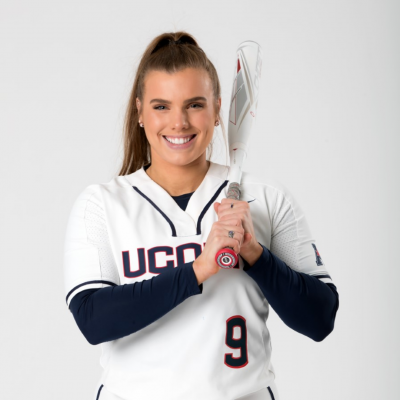 Where did your love of public service begin?
I believe I have a different perspective compared to a lot of my peers. I have a desire to work in non-profits, but not just any type. My goal is to be involved in a non-profit that is sports or athletics based. Growing up being an athlete, I had always dreamed of going pro and making an impact. But becoming a professional softball player is very hard because there are not a lot of opportunities. The sport is growing, and the professional opportunities are growing but the circle is still small. I knew I still wanted to make an impact, so I set my sights on an alternative, the NCAA. Many people don't realize, but the NCAA is a very large non-profit. Through my experience as a student-athlete, I have recognized that I can still be involved in athletics and use my undergraduate business degree all while working within the public sector to better the dreams of every college athlete.
Why did you decide to pursue your MPA?
I received my undergraduate degree in Business Management with a minor in Data Analytics. I felt very confident with all that I learned throughout my four years, but I wanted to continue to expand my knowledge of the business world. Pursuing my MPA, would allow me to do just that. I want to be able to understand all aspects of business from the private sector to the public sector to everything non-profits have to offer.
Why did you choose to complete your education with the DPP?
I chose to complete my education with the DPP because they create opportunities for their students to chase after their goals. They provide a framework that educates us all while building us to be successful real-world professionals. It's a smaller program that makes sure each student is taken care of and is provided with the resources necessary to take that next step.
Are you currently completing an internship/GA/TA and what are you doing?
I am currently doing my IPP with UConn Health in their Strategy and Business Development office. I am involved in various data analysis projects that provide decision support to different internal clients. I work to bring in new business, partners, and programs and organize key information for stakeholders and other decision makers within the business.
What do you hope to do after graduation/what are your fields of interest?
After graduation I hope to either land an internship within the NCAA or attend law school back in Washington D.C. I have always been interested in business law and would love to be able to apply all that I learned through my education and executive roles within UConn and the Big East Student-Athlete Advisory Committees.
How have you balanced playing softball with pursuing your masters?
Balancing the full course load of a master's student and the full workload of a Division 1 athlete with the addition of a yearlong internship has been challenging, but beyond rewarding. I have learned more about myself through these past two years than throughout my entire undergraduate career. Time management is taken to a whole new level, but I've always believed that nothing worth having comes easy. Earning my master's degree has always been a main priority to me, with playing division 1 softball at a close second. Being able to say that I am so close to achieving my degree while finishing up my career is one of the most humbling and gratifying experiences. To any student-athlete considering earning a master's degree while finishing up your career, I say absolutely do it. You won't regret it.