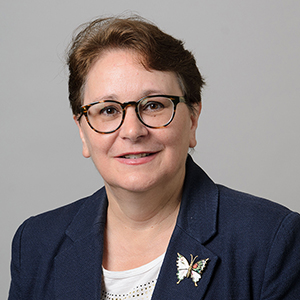 On this edition of #TeachingTuesday we catch up with Professor and CLAS Associate Dean Edith Barrett!
Question 1: Why did you decide to become a professor? 
I get so excited when I discover something new, I want to share it with others. I also enjoy learning from others. What better way to do that than to be a professor.
Question 2: What are your teaching interests? 
I enjoy teaching topics that touch on social policy and urban studies.
Question 3: Why did you decide to come to UConn?
I came to UConn as the Director of the Urban and Community Studies program.
Question 4: If you weren't a professor what would you be instead and why? 
So many answers they would depending on when I am asked. Today I'm very interested in public health.
Question 5: What is your favorite thing about Hartford? 
Hartford is a small city, but it has a lot to offer: museums (I've taken so many friends to the Mark Twain house, I could give the tour myself!), restaurants, public events, the Bushnell. I can go on.
Question 6: If you could travel to any location right now where would you like to go and why? 
Right now I'm looking forward to my 2022 safari trip to South Africa, bought at the 2019 Hands on Hartford fund-raising auction. (FYI, the 2021 auction site is now open.)