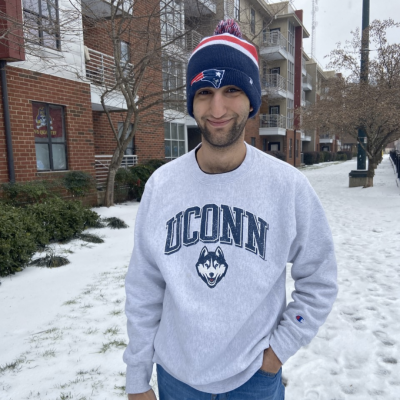 For the 2021-2022 academic year, Department of Public Policy (
DPP
) Master of Public Administration (
MPA
) student
Danny Zeidan serves as an Administrative Intern for the
Office of Service Learning
at UConn.
The goal of this program is to engage with and help local restaurants and other food service establishments in the Greater Hartford Area practice better FOG management. It has been an enriching experience managing this program as well as the many projects we have in store for the spring, and I am thankful for the management and communication skills I am gaining from it.
Partnering with the Metropolitan District of Hartford (
MDC
) and Resource Recovery Systems (
REA
), the FOG education program consists of five phases including:
UCONN student surveying of Hartford Food Service Establishments
survey data collection
proper FOG disposal education
REA collection of FOG
conversion of FOG into bio-fuel
MPA alum Julia M. Yakovich, directs service learning and engagement initiatives for UConn including the FOG education program. As University Director of Service Learning Initiatives, Julia incorporates meaningful service learning coursework and projects for UConn and the community-at-large. Learn more about the Office of Service Learning on their website.