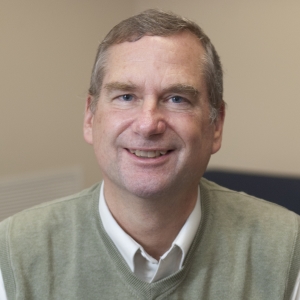 On this edition of #TeachingTuesday we catch with Professor Bill Simonsen!
Question 1: Why did you decide to become a professor? 
I had several jobs between earning a masters and pursuing a PhD. I worked at the MTA in New York City as an economic analyst; the NYC Office of Management and Budget as a budget supervisor; NYC Human Resources Administration/Department of Social Services as a special assistant for budgets; and Moody's Investors Service conducting state and local bond ratings. All of these positions involved analysis which is what I really enjoy. My work as a professor allows me to both ask and answer interesting policy questions and hopefully pass on an interest in analysis to the next generation of public servants.
Question 2: What are your teaching interests? 
I currently teach sections of Applied Research Design, Quantitative Methods for Public Policy (Fellows), Budgeting in Public Service Organizations, and Introduction to Public Policy and Management. I really enjoy teaching these classes.
Question 3: Why did you decide to come to UConn?
Before coming to UConn, I was on the faculty at the University of Oregon. When the opportunity came up to join Bob Bifulco, Mark Robbins, and Amy Donahue at UConn's MPA program I jumped at the chance. These are three of the best researchers, teachers, and genuinely nice people that I know. I consider myself incredibly fortunate to have been able to work with these three fabulous people and all of the terrific faculty who have joined DPP since I started.
Question 4: If you weren't a professor what would you be instead and why? 
This is a hard question to answer since I love the work I do and where I do it. Inertia suggests I would probably be in the municipal bond analysis field which is what I was doing before I joined the faculty at the University of Oregon. That said, social policy evaluation organizations, such as MDRC, or policy think tanks like the Urban Institute also appeal to me.
Question 5: What is your favorite thing about Hartford? 
The Hartford Yard Goats baseball team.
Question 6: If you could travel to any location right now where would you like to go and why? 
I am going to answer this question as if Covid-19 isn't a factor. I would go to Southern California to visit my son and daughter-in-law.