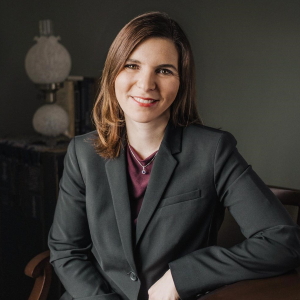 The Hartford Business Journal (HBJ) recently named their 2022 Women in Business Awards honorees. School of Public Policy (SPP) alum Alyssa Goduti was one of this year's honorees. Alyssa and 24 others were selected due to their stories of career perseverance, dedication, leadership and resourcefulness.
Alyssa serves as President & CEO of Ädelbrook Behavioral and Developmental Services. She is also a SPP adjunct faculty member and serves on the boards of the CT Community Nonprofit Alliance and The Children's League of Connecticut. Throughout the last three years Alyssa has helped Ädelbrook's residential services, special education schools and in-home services navigate the pandemic. During this time the nonprofit has continued to expand to serve more families through additional programs.
Congratulations to Alyssa and the other nominees!