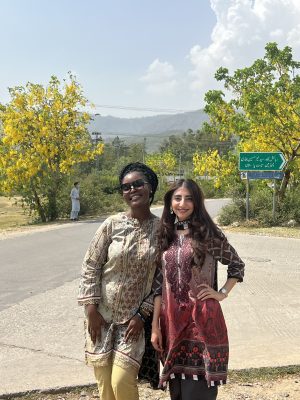 UConn School of Public Policy (SPP) student Saah Agyemang-Badu recently traveled to Pakistan to work with international nonprofit organizations.
Her journey to Pakistan began at SPP orientation during the fall of 2020 where she met friend of SPP Zahra Ali. After their introduction to all things SPP, the two exchanged contact details and began communicating. When Saah explained her career aspirations, Zahra offered to help, and invited Saah to her family home in Islamabad.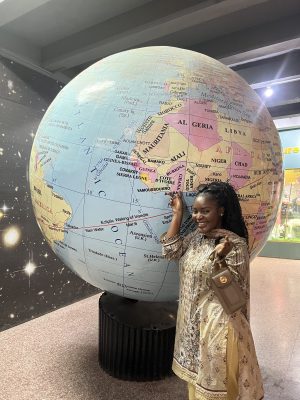 During her first week, Saah worked with a global law and finance firm, and witnessed the Ministry of Defense and the Law establish a nonprofit organization.
Saah explains, "I am using the experience to properly understand what it means to work in the nonprofit sector and how projects are determined and implemented. This experience is giving me a better understanding of the project management class from last semester and also giving some relevant and practical experiences and examples."
Throughout this experience Saah hopes to obtain field experience in cities where nonprofits make an impact and expand her world view. She adds, " I wanted to build my knowledge and increase my capacity of understanding different cultures', inculturation of varied nuances and how they impact the task of implementation of projects."
She is currently working with implementation partners for a nonprofit organizations. Her work has included visiting refugee camps and villages and documenting the needs and the impact of previous projects.