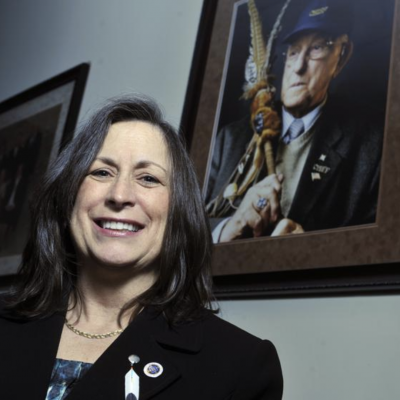 On Tuesday President Joe Biden appointed School of Public Policy (SPP) alum Marilynn "Lynn" Malerba as the first Native American U.S. treasurer. She received her Master of Public Administration (MPA) from UConn in 2008.
Her signature will appear on U.S. currency, and her duties will include overseeing the newly established Office of Tribal and Native Affairs at the Treasury Department, as well as the U.S. Mint, the Bureau of Engraving and Printing and Fort Knox. She will also serve as a liaison with the Federal Reserve, and advise Treasury Secretary Janet Yellen on topics regarding to community development and public engagement.
Lynn is the first female Chief in the history of Mohegan Tribe's modern history. Her recent Treasury appointment was applauded by the National Congress of American Indians (NCAI). In a recent article, NCAI highlighted Lynn's experience in advancing tribal sovereignty, economic development and health care. She has served on tribal, national and regional boards and advisory committees including the Treasury Tribal Advisory Committee.
In Tuesday's Treasury press release, Lynn noted
It is especially important that our Native voices are respected. This appointment underscores this Administration's commitment to doing just that. I am excited to serve our communities as Treasurer and for the work ahead.
Congratulations Lynn!