The Graduate Association of Public Policy (GAPPS-ICMA) – International City/County Management Association (ICMA) is the primary organization for the UConn School of Public Policy (SPP). Its goal is to serve as a social and intellectual forum for students pursuing a degree or certificate in the School. GAPPS-ICMA is committed to public service, professional development, and having fun. Throughout the academic year GAPPS-ICMA hosts a number of events that enrich students' social and academic experiences.
GAPPS is an International City/County Management Association (ICMA) student organization.
---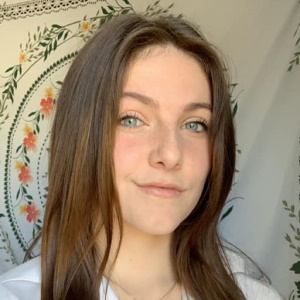 Vice President Mary Greenwell is a Master of Public Policy (MPP) student who is completing a focus area in education policy. 
She ran for vice president because she wanted an opportunity to be involved in making the most of her graduate student experience. Mary says, "its also a great chance to spend some time with my friends and put on fun events for the incoming students!"
With GAPPS-ICMA, Mary is looking forward to hosting career development workshops and helping others make the most of their time.
Last year, she served as a Teaching Assistant with SPP. This year through the Internship and Professional Practice (IPP) Program, she will serve as an intern with the UConn Office of Budget, Planning, and Institutional Research (BPIR). Mary will be utilizing skillsets from her Quantitative Methods course. After graduation, she hopes to go into the policy analysis field with the goal of using data analysis to drive policy proposals.
Mary recommends that folks attend a Hartford Yard Goats game when they come to Hartford. For new students, she encourages them to connect with classmates early on, adding "…having a good study group will help you throughout the whole process!"