The Graduate Association of Public Policy (GAPPS-ICMA) – International City/County Management Association (ICMA) is the primary organization for the UConn School of Public Policy (SPP). Its goal is to serve as a social and intellectual forum for students pursuing a degree or certificate in the School. GAPPS-ICMA is committed to public service, professional development, and having fun. Throughout the academic year GAPPS-ICMA hosts a number of events that enrich students' social and academic experiences.
GAPPS is an International City/County Management Association (ICMA) student organization.
---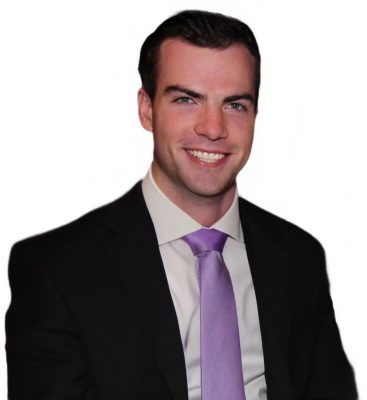 President Jack O'Connor is a Master of Public Policy (MPP) student who is completing a focus area in Public Health.
Jack ran for president because of his passion for supporting peers in the 2023 and incoming 2024 cohorts. He explains,
This specific position will allow me to engage more with the School of Public Policy office and take strategic events that will empower my classmates from just a concept to implementation more directly.
With GAPPS-ICMA, Jack is looking forward to SPP's 50th Anniversary Gala in the spring as well hosting career and Internship and Professional Practice (IPP) Program events throughout the year. He hopes to be a resource to support his classmates when he can.
Last year, Jack served as a Graduate Assistant with the Office of Budget, Planning, and Institutional Research (BPIR). In this role he created both forward-looking and ad hoc analyses of student, workforce and survey data.
This summer he is interning with KPMG as a Healthcare Supply Chain and Operations Advisory Intern in Austin, Texas. In this role he is executing process and strategy improvements related to procurement, source-to-pay, supply chain, e-commerce, or operational improvement.
For the 2022-2023 academic year Jack will serve as a Healthcare Policy Intern with the State of Connecticut's Office of Health Strategy. During this experience Jack will be conducting research and data analysis, health policy development and community engagement. By assessing and analyzing data and information, Jack will address trends in healthcare costs, quality, disparities, and inequities.
Jack recommends that folks attend a Hartford Yard Goats game when they come to Hartford. He also has this to say to incoming students in their first semester, "…if you are feeling imposter syndrome, remember this quote, 'If you were not ready, you would not have gotten the opportunity"
In addition to serving as President of GAPPS-ICMA Jack is a member of the Graduate Association for Healthcare & Insurance (GAHI), Graduate Business Association (GBA) and Graduate Consulting Club (UGC).
After graduation, he hopes to utilize his data analysis skills and healthcare policy knowledge from SPP to purse a career in healthcare consulting. We wish Jack and the class of 2023 the best of luck in their final year as SPP students!