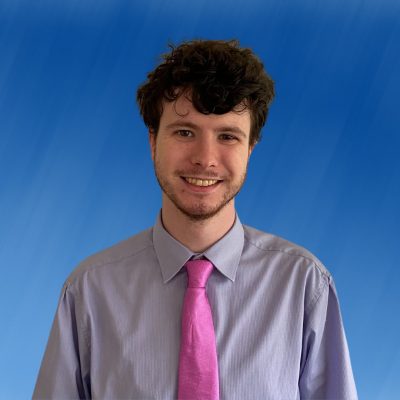 UConn School of Public Policy (SPP) Master of Public Administration (MPA) student Raymond Hagan has always had a passion for public service. His first experience  with nonprofit management was while interning with the Yale-China Association and IRIS: Integrated Refugee & Immigrant Services in New Haven. During his gap year between high school and college, he pursed opportunities at both organizations.
At the Yale-China Association, he focused on social media as well as program planning and delivery. With IRIS he worked in the area of development and occasionally substituted for the adult English as a second or foreign language teachers. These experiences led him to an interest in public service careers and the nonprofit sector.
Both faculty and internship opportunities lead Raymond to SPP. He says,
The Internship and Professional Practice (
IPP
) program in particular is an excellent way to synthesize what I learn in the classroom with what I encounter in practice. Sometimes the classroom provides vital insights that can inform entire strategies in practice, and sometimes what I encounter while working for a nonprofit can challenge and contextualize what I learn in the classroom.
Raymond is currently serving as a Grants Coordinator at
The Rideshare Company
for his IPP placement. In this role he is managing grants and researching funding opportunities. This includes making connections with funders, preparing applications and proposals and monitoring the progress of grants. He has utilized and shared his grant management, nonprofit management, financial and communication skillsets from SPP at the nonprofit. He explains, "SPP's faculty currently or formerly work in the public or nonprofit sectors, and so I've been able to take advantage of their crucial insight into public and nonprofit management and governance."
After graduation, Raymond plans to work at a nonprofit in the area of program management or development. He is open to any field because he wants to, "…experience and be involved in all kinds of missions and programs."
We look forward to seeing how Raymond continues to make an impact on the nonprofit community!