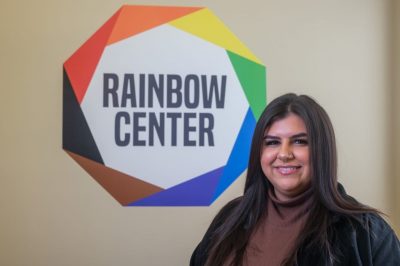 Master of Public Administration (MPA) student Brianna (Bri) Vig is currently interning at Benhaven. With UConn School of Public Policy (SPP) she is able to complete a Sponsored Internship with the organization, which assists families and children with autism and other developmental disorders.
As the diversity, equity and inclusion (DEI) intern, she helps Benhaven's newly formed DEI council. In this capacity Bri revises and updates policies related to DEI. She is also working to create and implement DEI training for staff and potentially members in the future.
Her commitment to public service began at a young age. After seeing injustices, and feeling powerless to address them, she has sought skillsets that can be integrated into her advocacy work. This passion has led her to SPP and the opportunity to study DEI and nonprofit work alongside paid internship opportunities. She explains, "not only am I acquiring tools from my classes, but I'm also gaining valuable insight into the world of public administration through the work I'm doing."
After graduation Bri hopes to utilize her degree in a multitude of ways. She says, "although I don't quite know exactly what I'm going to be doing just yet, I know that SPP will provide the knowledge and expertise necessary to be successful wherever my next endeavor may be!"
We look forward to seeing Bri's impact in the days and years to come!