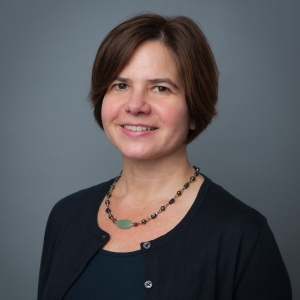 This year UConn School of Public Policy (SPP) Professor Deneen Hatmaker received two awards for publications in the area of human resource management.
The Review of Public Personnel Administration (ROPPA) named "Gender, Race, and Experiences of Workplace Incivility in Public Organizations" as a co-winner for the Best Article Award for Volume 41. Professor Hatmaker's co-authors included:
Their study examined how public employee experiences with incivility varied across social categories. Specifically they focused on how incivility can lead to decreased job satisfaction and commitment, employee turnover and reductions in morale and performance. They found that these effects were exacerbated amongst women and employees of color. The team also discussed the implications of these results on human resource management.
The Public and Nonprofit (PNP) Division of the Academy of Management (AOM) awarded "Should I Stay or Should I Go? Workplace Incivility & the Search for New Employment" the '22 Charles J. Levine Best Conference Paper Award. Professors Hassan and Smith co-authored this paper with Professor Hatmaker. Their work examined both supervisor-instigated and co-worker instigated incivility and the mediating effect of job satisfaction. They assessed the affect of incivility on public sector employees when it comes to job search behaviors and mechanisms that influence these relationships.