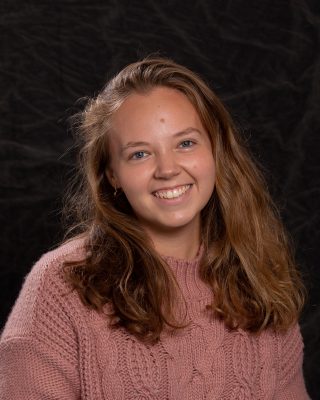 UConn School of Public Policy (SPP) Master of Public Administration (MPA) student Samantha King transitioned from psychology to political science while competing her bachelors. Her love of government, policy and helping citizens led her to switch majors. She explains,
My courses were super eye opening, and I realized I wasn't really suited to be a politician, nor did I want to be one. I felt that a better way to serve the community and solve problems around me would be in public service.
She decided to pursue a MPA with SPP due to the versatility and ability to pursue a variety of specific subfields within public service. The Internship and Professional Practice (IPP) program was also influential, with the ability for Samantha to gain experience and receive a tuition scholarship.
At Ädelbrook, she is currently serving as a development intern that assists with grant writing, grant applications and fundraising efforts. This semester she's volunteered and attended a variety of events for the multi-service agency including a golf tournament and Alliance walk. She has also helped to solicit sponsorships and donations and run giving campaigns. As needed, Samantha helps with intake and referrals. She notes, "… this has been such a great opportunity getting to work with professionals, and be able to work to help improve our individuals lives."
After graduation, Samantha hopes to work in advocacy or the legal field for a government agency,  judicial-adjacent agency or nonprofit. She hopes to help people and make a difference in their lives after finding an interest and passion in the justice systems. She says, "I believe at the end of the day, everybody is a person with dignity and a soul and we should treat them as such."
We look forward to seeing how Samantha makes an impact on the lives of others!