At the end of 2022 thirteen Connecticut justice system stakeholders traveled to Norway for an International Justice Exchange Project. Stakeholders included members from the Institute for Municipal and Regional Policy (IMRP) and School of Public Policy (SPP). This collaboration, known as "Reconstituting Hope: Learning from Norway" follows "Human Dignity: Learning From Baden-Württemberg." The Norway team began 2023 with a CT Viewpoint in the Connecticut Mirror, which detailed their transformative experience at Norwegian prisons in Bergen, Bjørgvin and Indre Østfold as well as a halfway house. Their journey was centered around the system's goal "To create good neighbors", and was chronicled by UConn Today in February. 
A documentary about their experience was produced by Connecticut Public Television's (CPTV) Cutline, The Accountability Project. In March, "Cutline: Transforming Corrections" debuted alongside a public panel discussion with Walter Smith, Investigative Editor and Director of the Accountability Project. In October a free screening of the documentary followed by a question and answer session was held by IMRP and UConn's School of Social Work.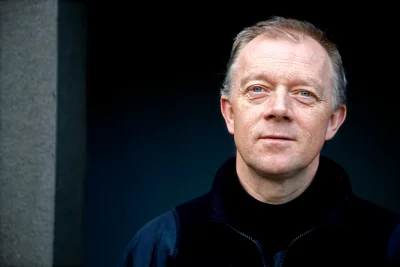 On Sunday, November 5th the Exchange welcomed Per Sigurd Väge to IMRP. Per Väge will be with us through early December, and he currently serves as Director in the Correctional Service of Norway. Throughout his visit he will engage with our community and bring his knowledge and experience in the criminal justice system and public policy. Since 2001 he has served as a regional director in Correctional Service, and previously held roles as a prosecutor, judge, lawyer in the police and prison governor. From 2019 to 2021 he was stationed in the bilateral mission in Kyiv, Ukraine as an international expert in the Rule of Law where he worked to enhance the Ukrainian probation service. His visit presents a unique opportunity for our students to learn from his expertise perspective!