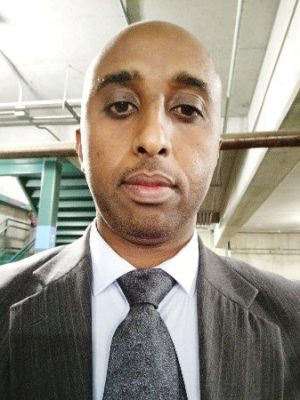 Yusuf Dirow, Master of Public Administration (MPA) '22 student, was attracted to the Department of Public Policy (DPP) because of the resources. He highlights the faculty, his current graduate assistantship, and next year's Internship and Professional Practice (IPP) program as three key reasons. 
Yusuf explains:
The DPP's faculty offers a wealth of experience and tremendous expertise, while the IPP program provides a unique opportunity to work with an organization for a whole year. As someone who recently came to the U.S. without significant experience in management and organizational leadership, the IPP program allows me to gain practical skills and meaningful managerial experience with a local or state government agency.
For the 2020-2021 academic year, Yusuf is completing a graduate assistantship with Professor Jennifer Dineen. He is researching gun violence and firearm injury prevention policies, helping with course-related tasks for undergraduate and graduate seminars, grading assignments (i.e. exams, student papers, online discussion posts), reviewing literature, and preparing articles for research projects.  
Yusuf is interested in both public administration and policy. He explains, "I chose the MPA program because I am interested in civic participation, advocacy and volunteerism, and government-nonprofit relations. I am also interested in public policy, what the government does in terms of delivering social policy, and the stakeholders and actors that affect the delivery of that policy."
After completing his MPA, Yusuf hopes to work as a public administrator or policy analyst. He notes, "The skills I gain from the MPA training and the hands-on IPP internship experience will help me achieve that."