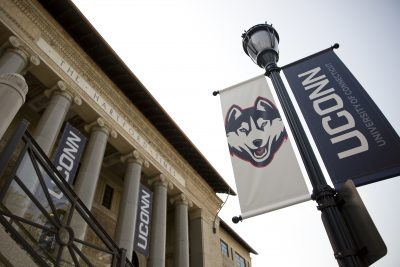 A focus area allows students to develop additional expertise in a specific area. The Master of Public Administration (MPA) program requires nine credits (three courses) and the Master of Public Policy (MPP) requires twelve credits (four courses) to complete a focus area. Students can choose a focus area within the Department, develop their own with the help of their advisor, or choose to remain a generalist. 
---
The Department of Public Policy (DPP) offers a focus area, Graduate Certificate and Masters (MASR) degree in Survey Research. Students can complete the certificate or the additional masters degree alongside their MPA or MPP. The Director of the DPP's Graduate Program in Survey Research is Jennifer Dineen. 
Faculty with research interests in this area include Professors Thomas Craemer, Ken Dautrich, and Jennifer Dineen. Adjunct faculty in this area include DPP alums Marisa Paraschak (Director of Research, ByDesign Research) and Erin St. Onge-Carpenter (Director of Consumer Insights for TNS Landis). 
Coursework in this focus area includes:
PP 5379: Principles and Methods I (required):

The foundational course in the Graduate Program in Survey Research (GPSR). This course provides a comprehensive review of survey research methods, and prepares students in the fundamental skill areas necessary to design and conduct survey research projects. These areas include survey research design, questionnaire construction, and scientific sampling.

Other PP Survey Research

courses

as approved