The Department of Public Policy's (DPP) Graduate Association of Public Policy Students (GAPPS) – International City/County Management Association (ICMA) chapter is happy to introduce our 2021 Chapter Officials. Over the next few days we will be featuring GAPPS-ICMA's newly elected leaders with a Q & A. Today's feature is incoming Vice President Ryan Chester, MPA '22.
---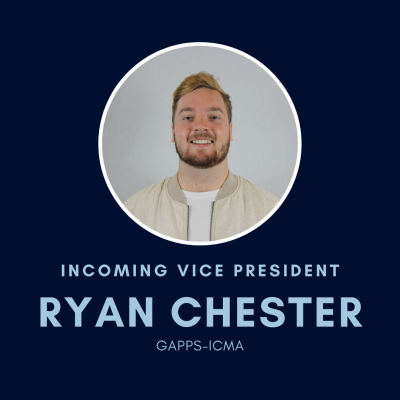 Why did you decide to run for office within GAPPS-ICMA?
I decided to run for office because it would give me many opportunities to network with other DPP students, alumni, and faculty. As Vice President I could have an impact on current DPP students who have been negatively impacted by the pandemic. GAPPS can help provide DPP students with opportunities for networking and development that were lacking due to the pandemic.
What do you hope to do with GAPPS-ICMA this upcoming academic year?
I hope to help plan fun, engaging, and meaningful events for students that can have a lasting impact on their careers and experience in our program.
Why did you decide to pursue a MPA?
I decided to pursue a MPA because it would allow me to get a job I'm passionate about and be able to make a real impact in people's lives.
What do you hope to do post-grad?
I'm hoping to become a budget analyst or some other type of financial analyst within a government organization or nonprofit.
What is your favorite DPP memory thus far?
Feeling incredible support from faculty and especially my classmates who are always available for Zoom meetings outside of class to help with homework or other assignments.
A fun fact
I know how to manufacture mattresses.