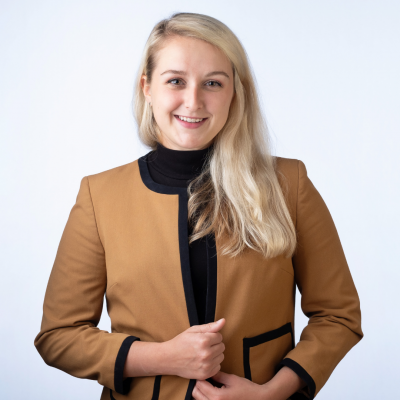 Sadie Colcord has always felt a calling to public service. Her educational and professional experiences have been driven by an ambition to change people's lives. She discovered a particular passion for facilitating change through economic development, and came to realize how pursuing a Master of Public Administration (MPA) could open more doors for her. From previous internship experiences, Colcord knew she wanted to learn how to support the growth of jobs and invest in communities. To help her meet her goals, the Department of Public Policy (DPP) bolstered her skills in engaging with economic stakeholders. Economic development requires consistent engagement with local and state government stakeholders in addition to knowledge of public policy analysis, finance and budgeting, and management of public organizations. Colcord asserts how invaluable the DPP has been in teaching her these topics, saying, 
"Coming into the field having a strong understanding of these concepts has allowed me to interact more effectively with economic development stakeholders and has undoubtedly had a positive impact on my career overall."
Colcord also learned a lot from her internship (IPP) with the Connecticut Economic Resource Center (CERC). She was able to further develop her skills in economic development outside of the classroom, and she joined CERC full-time after graduation as a Municipal Services Associate. In this role she focused on providing economic development support to towns and regions across Connecticut.
After CERC, Sadie took on the role of Business Associate in the area of partnerships with AdvanceCT, where she was later promoted to Assistant Director of Partnerships. With AdvanceCT Sadie engaged economic development stakeholders across Connecticut and focused on business retention and expansion projects.
Currently, Colcord is a Senior Capabilities and Insights Analyst with McKinsey & Company, and looks forward to applying the skills she learned from the DPP to her clients from the US and Canada. She is excited to bring her unique perspective to this role.