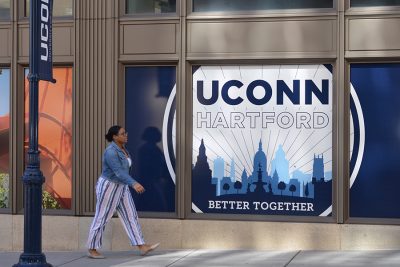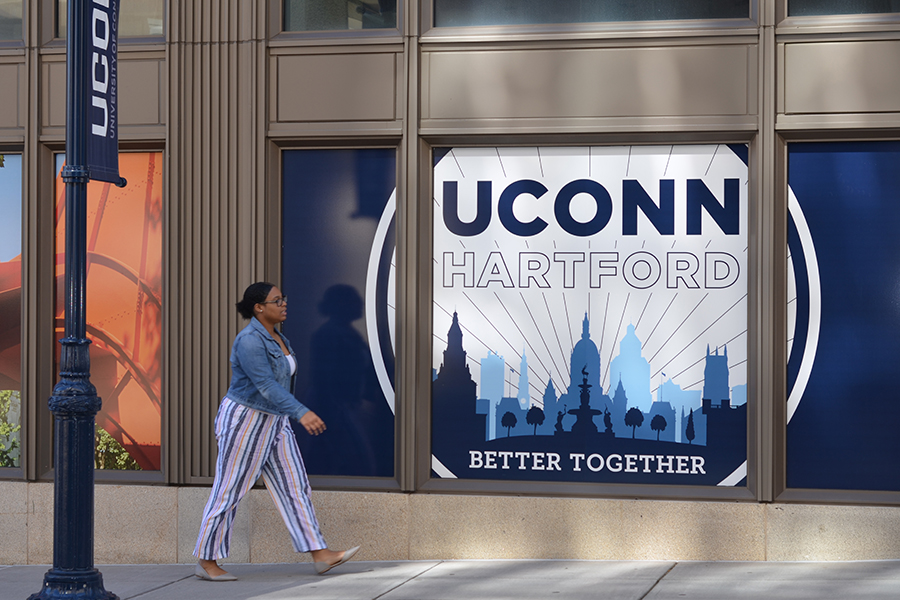 The Department of Public Policy (DPP) is excited to announce that the Public Policy (PP) Minor will now be available to undergraduates at UConn Hartford! Previously the PP minor was based in Storrs, but starting this fall (2021) students can complete 15 credits towards the minor entirely in Hartford. Students pursuing this opportunity will take coursework in study design, management, evaluation of public policies, and real world application. These skills compliment and bolster knowledge acquired with degrees in Economics, Political Science, Psychological Sciences, and Urban and Community Studies. Additionally, the interdisciplinary aspect of the minor pairs well with Business Data Analytics, Financial Management, and Social Work.
The minor requires 15 credits at the 2000-level or above with a grade of "C" (2.0) or better in each one of the courses taken for the minor. Students planning to complete the minor at the Hartford campus can take the following courses:
PP 3098-H01 Special Topics: Administrative Functions of Local Government (Fall 2021)
PP 3098-H02 Special Topics: Public Policy, Diversity, and Inclusion (Fall 2021)
PP 4034 Social Policy (Fall 2021)
PP 3020W Cases in Public Policy (Spring 2022)
PP 3033 Race and Policy (Spring 2022)
PP 3098 Special Topics: Introduction to Health Policy (Spring 2022)
Graduate (5000-level) courses if also admitted to the Fast-Track program. See below for more information about the Fast-Track to MPA, MPP, and MASR programs.
For a complete list of requirements and course descriptions, visit the Undergraduate Catalog.
Students can declare the minor online at the Program Plan Change (PPC) website. Have any questions? Our Administrative Program Director Catherine Guarino is happy to assist at catherine.guarino@uconn.edu.