This academic year the School of Public Policy (SPP) celebrates the IMPACT of three members of our community who are retiring from or who have already retired from the University. It was difficult to encompass all of their achievements, and we welcome you to explore their profiles on our website to learn more. We wish them all the best, and appreciate the support and guidance they have provided to members of our network. 
---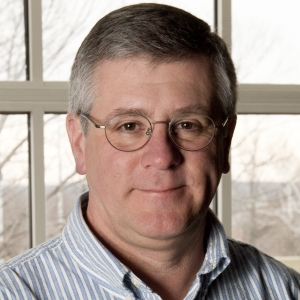 Associate Emeritus Professor Kenneth Dautrich
Professor Ken Dautrich's attraction to the field of political polling and survey research began at the University of Scranton where he pursued a Bachelor of Science in Political Science. During this time he volunteered to conduct a public opinion poll to help a friend running for public office. He utilized the basic public polling he learned from his political government course, and learned more about the complexity of the process. 
While completing his master's in political science at Rutgers University, he worked at a polling organization affiliated with the school because courses about conducting surveys were not available. Prior to pursuing his Doctorate he worked at Response Analysis Corporation. After completing his Ph.D. he was invited to run a Survey Research masters program for UConn's Department (now School) of Public Policy. 
While at UConn, he has served as the Associate Director of the Roper Center for Public Opinion, Chair of the Department, Director and Founder of the Center for Survey Research & Analysis, and Assistant later named Associate Professor. 
Throughout his time at UConn he continued to work in the field and brought real life experiences into the program. In 2004 and 2007 he worked for Time Magazine on election polls, worked as an election night exit poll analyst for NBC News and provided commentary on the election process for WNPR. He has also worked with the First Amendment Center at Vanderbilt University, and served as a Senior Policy Advisor to the Office of Connecticut Governor, M. Jodi Rell. 
---
Dave Garvey continues to serve as a Director of Nonprofit Outreach and Adjunct Professor with SPP. He brought the Nonprofit Leadership Program to the Department of Public Policy (now SPP) in 2012 alongside colleague and friend Linda Friedman. In 2008 he founded the Nonprofit Leadership Program (NLP) while serving as the Director of Market Research and Planning for the Center of Continuing Studies at UConn.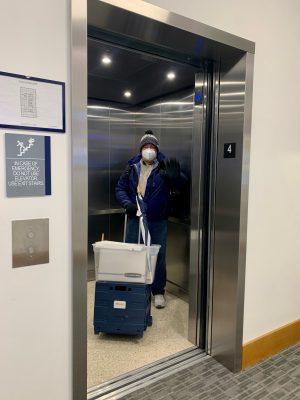 Since joining Public Policy, Dave has helped to revamp and transition the Graduate Certificate in Nonprofit Management to an online modality. He has also helped to expand course offerings and bring in SPP alums to teach coursework. In 2010 he created Encore!Hartford, which expanded to Encore!Fairfield County in 2016 and later Encore!Connecticut in 2020. This workforce development program has helped corporate professionals transition their skill sets to the nonprofit sector. As the SPP Director of Internships, Dave helped the Internship and Professional Practice (IPP) program grow to serve over 30,000 hours of work to public, nonprofit and private sector organizations across Connecticut. His experiences as a practitioner, editor, researcher, teacher and education designer in the nonprofit field helped with the development of SPP's Public Service Executive Leadership Collaborative (PSELC).
Dave's career has also included serving as Program Director and Faculty with the Connecticut Hispanic Leadership Institute, Co-Director and Faculty at Facing Change: Connecticut Nonprofit Executive Directors' Retreat and Program Director and Faculty at Leading Nonprofit Organizations: A Learning Experience for Emerging Leaders.
A proud Husky, Dave holds a Ph.D. in Educational Administration from UConn alongside an MBA from Southern Illinois University at Edwardsville, Bachelor of Arts in English from the University of Rhode Island. He has also completed a Management Development Program in Higher Education at Harvard Graduate School of Education. 
---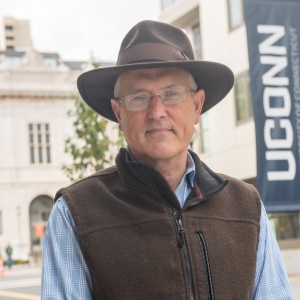 Emeritus Professor Mark D. Robbins
Professor Mark Robbins received a Bachelor of Arts in Psychology from Gordon College, and later went on to pursue a Master of Arts in Public Affairs from the University of Oregon. He planned to become a finance director or an executive director, but caught the research bug. SPP Professor Bill Simonsen encouraged him to get a Ph.D while they were both at Oregon. He went on to earn a Ph.D. in Public Administration from Syracuse University.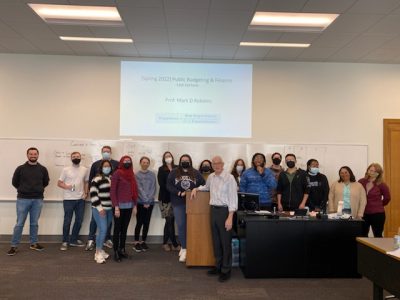 In 2001 he joined the UConn faculty alongside Bill and Bob Bifulco. They joined Professor Emeritus Amy Donahue. Throughout his career he has collaborated with Bill on numerous scholarly journals, and his research in the area of public budgeting and finance has included work on taxing, spending and public debt.
His teaching career has extended to locations in China, including Fudan University and opportunities domestically in the United States at the Maxwell School of Citizenship and Public Affairs and the Public Policy Institute of California. He has served with the National Association of Schools of Public Affairs and Administration's Commission on Peer Review and Accreditation, the Government Finance Officers Association Standing Committee on Debt Management as a technical advisor and Government Accounting Standards Board as an Advisor representing the Association for Budgeting and Financial Management. 
After the conclusion of this semester he will remain on the Public Financial Publications, Inc. Board of Directors until 2023. He will also conclude a project with the Department of State that is focusing on enhancing fiscal transparency in Uzbekistan. This two year long project includes Professors Mohamad Alkadry, Lloyd Blanchard and Bill Simonsen.