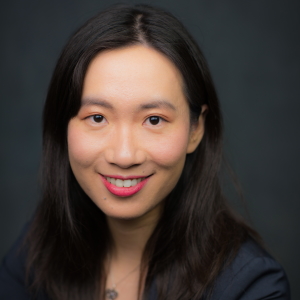 Ruodan Zhang, Assistant Professor
Ruodan Zhang is Assistant Professor in the School of Public Policy at the University of Connecticut. Her primary research interests are nonprofit management and volunteerism. Specifically, her broader research agenda centers on why citizens participate and persist in public affairs, and the corresponding roles of public and nonprofit organizations. She is also interested in volunteer retention, diversity and  organizational survival. Ruodan's work has been published in Nonprofit Management & Leadership, and the Asian Journal of Political Science.
She received a Ph.D. in Public Affairs from the O'Neill School, Indiana University-Bloomington in June 2020. She has also held an M.P.A. from Indiana University, and a B.Soc.Sci in Politics and Philosophy from the University of Hong Kong since 2012. Prior to earning her graduate degrees, she worked in the capacity of event and program management for multiple foundations/NGOs in the Greater China Region.
---
Anne McIntyre-Lahner, Adjunct Professor, CEO, Action 2 Outcomes
Anne McIntyre-Lahner is the CEO of Action 2 Outcomes, where she helps government and nonprofit agencies align their actions to outcomes. Anne's experience includes twenty-six years with the State of Connecticut, where she served in numerous management roles for the Judicial Branch and the Department of Children and Families. Throughout her career, she has focused on systems change, developing and overseeing accountability practices, and leading strategic planning and performance management work. At DCF, Anne implemented agency-wide utilization of Results Based Accountability (RBA) for internal and contracted-service planning and performance management, and implemented an outcome-focused approach in disaster-preparedness planning for the agency.
Before entering public service, Anne worked in the nonprofit sector for 11 years. She holds a BA degree in English and Experimental Psychology, a MS degree in Counseling and School Psychology.
Anne is the author of Stop Spinning Your Wheels: Using Results Based Accountability to Steer Your Agency to Success about  implementation of RBA for public or private agency leaders who are ready to focus on outcomes to ensure the people they serve are better off.  She is co-author of Data is Not a Four-Letter Word: Turning Data Fear Into Data Enthusiasm, due out soon.