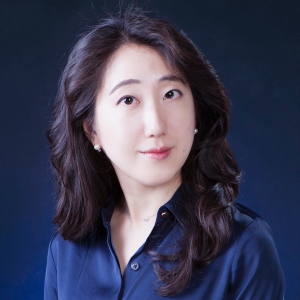 UConn School of Public Policy (SPP) Professor Yusun Kim has a forthcoming book chapter entitled "The Role of Cities and Public Health Expenditures in the COVID-19 Era." Her contribution will be in Craig Johnson, Tima Moldogaziev and Justin Ross's "Research Handbook on City and Municipal Finance".
She also has a forthcoming publication in the National Tax Journal entitled "Returns to Scale in Property Assessment: Evidence from Coordination among Assessing Units in New York." Her co-authors are professors John Yinger and Yilin Hou from Syracuse University.
---
In August she presented a paper entitled "Property Valuation – Cycle Length and Assessment Outcome" at the American Real Estate and Urban Economics Association Annual Conference in Tokyo, Japan. Professor Hou was her co-author. At the Association for Budgeting and Financial Management Annual Conference in September she co-authored two panel papers. The first was entitled "The Impact of Extreme Weather on Labor and Health Costs" with co-authors included Professor Qing Miao (Rochester Institute of Technology) and Ling Zhu (University of Houston). Her second paper entitled 'The Impact of State Medicaid Expansion on Health Care Service Provisions and Costs" was co-authored by Professor Pengju Zhang (Rutgers University) and Professor Zhu.
---
This month, Yusun will be a discussant for two panels at the Association for Public Policy Analysis & Management's (APPAM) Fall 2022 Conference. The first panel is entitled "KAPS Session One: New Understanding of the Role of Public Management: Evidence From the U.S. and Korea (Public and Non-Profit Management and Finance)" and the second is a panel on "Retirement Savings and Pension Policy Reform (Public and Non-Profit Management and Finance)." Professor Judith Liu from University of Oklahoma will present their co-authored work entitled "State and Local Fiscal Disruption – The Fiscal Impact of Health Crisis: Evidence from Zika Virus Outbreak."