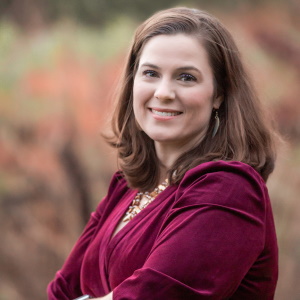 UConn School of Public Policy (SPP) Professor Kerri Raissian was appointed earlier this year to the Governor's Commission on Community Gun Violence Intervention and Prevention. A fews ago she accepted an additional responsibility of chairing the subcommittee on Data Evaluation and Analysis of Grant funded programs. The charge of the committee is not just about the initial grant awardees, but also about creating sustainable gun injury data in Connecticut. Kerri notes, "Having ARMS representation here is an opportunity to think about the potential for long-term data and research. It's an honor to help lead the initiative."
The UConn ARMS (Advancing Research, Methods, and Scholarship for Gun Injury Prevention) Center includes the Gun Violence Prevention Research Interest Group (GVP-RIG). The Group is co-directed by Kerri, SPP Professor Jennifer Dineen and Sociology Professor Mary Bernstein. In April, GVP-RIG hosted a panel on gun violence misinformation, which was moderated by Kerri.
---
Later this month Kerri will be presenting at the Association for Public Policy Analysis & Management's (APPAM) Fall 2022 Conference. She will serve as organizer for a super session on "Preventing American Gun Violence: Opportunities, Challenges, and Shifting Landscapes (Crime, Justice, and Drugs)." Kerri will also serve as panel chair for a panel on "Selected Topics on Maternal and Child Health (Health)" and a panel on "Understanding and Evaluating Prosecutorial Discretion (Crime, Justice, and Drugs)".
Co-author Lindsey Bullinger (Georgia Institute of Technology) will present "Preventing American Gun Violence: Opportunities, Challenges, and Shifting Landscapes (Crime, Justice, and Drugs)." Their paper is also co-authored by Analisa Packham from the National Bureau of Economic Research.
---
This month Kerri and Jenn will edit a special edition of the ANNALS dedicated to gun violence prevention with Professor Cassandra Crifasi (John Hopkins University). Their guest edited volume will look at America's gun violence problem and be entitled "Gun Violence in America: What Works and What is Possible." Jenn will also be presenting their joint research at the Ethics, Law, and Social Science of Self-Defense and Firearms workshop in No. 
Earlier this year the duo were featured by the Connecticut Health I-Team, where they discussed their study on why doctor's are not routinely addressing gun safety as a public health problem. 
Following the mass shooting at Greenwood Park Mall in Indiana, they published a piece in Newsweek entitled "Good Guys with Guns May Be Heroes – But They're Not Our Solution." Their piece addressed the increase in gun deaths, but also the fact that America has more guns.