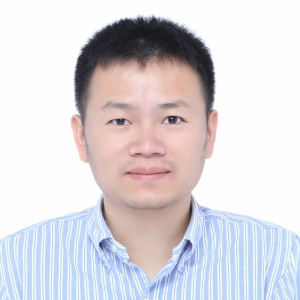 UConn School of Public Policy (SPP) Professor Jinhai Yu joined SPP in August 2022. This year he published three articles in public administration journals.
Jinhai coauthored a paper entitled "Job Satisfaction and Citizen Satisfaction with Street-level Bureaucrats: Is There a Satisfaction Mirror?" with Professor Nicolai Petrovsky (City University of Hong Kong) and Professor Ge Xin (Shanghai University of Finance and Economics). Their paper was published in the Journal of Public Administration Research and Theory (JPART), and examined the existence of a "satisfaction mirror" between the job satisfaction of street-level bureaucrats and citizen satisfaction with the work of the bureaucrats. They found evidence for a "satisfaction mirror" effect in the public sector.
He also published an article in the Chinese Public Administration Review (CPAR). His article, "When It Matters to Keep Promises: OPEB Funding and Local Government Borrowing Cost," tested the impact of US local governments' funding status of post-employment benefit plans on their borrowing costs. The paper shows that more robust funding progress is associated with lower interest costs in the primary bond market.
With Professor Jia Chen (Shanghai University of Finance and Economics) and Professor Yuan Yang (Tongji University), Jinhai published in Public Management Review with an article entitled "Task Complexity and Organizational Performance: Evidence from the US States Budget Agencies." Their paper revisited a thesis on public organizational theory, which stated that there must be tradeoffs between coordination and specialization when designing tasks or functions for public organizations. They provided an empirical test with budgeting agencies from 50 US states. The team found that states show improved financial management performance when coupling heterogeneous tasks with small agency sizes or homogeneous tasks with large agency sizes.