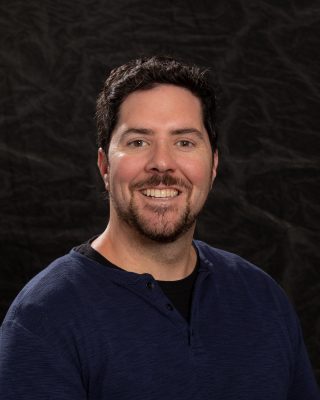 School of Public Policy (SPP) Master of Public Administration (MPA) student Tyler Havens found a love of public service while volunteering with Habitat for Humanity in Hartford with his father. While attending Providence College he engaged in various volunteer activities, and after receiving a bachelors in Business and Management he completed two service terms with AmeriCorps. One term involved traveling around the United States and the other was based in New Orleans, LA.
After considering a Master of Public Administration (MPA) for several years, Tyler returned to Hartford County last year to join SPP. He says, "I knew that UConn's program had a stellar reputation and I also knew that I wanted to be in the Hartford area to start a new career closer to where I grew up, especially after living out of state previously. " Tyler plans to complete his MPA in Spring of 2023. 
This academic year Tyler is a graduate assistant (GA) with the UConn Innovation House Learning Community, and is completing a Professional Practice (IPP) Program placement with the Hartford Land Bank (HLB). As a GA, Tyler helps prepare students for their academic careers at UConn. He does this by assisting with professional and personal development, emphasizing undergraduate research opportunities and encouraging experiential learning. He explains, "in our classroom I embolden students to act innovatively to solve real world problems by incorporating creative lectures, classroom activities, entrepreneurial guest speakers, and use of the Innovation Zone makerspace at UConn Storrs." He began serving as a GA with UConn Innovation House Learning Community last fall.
Currently with HLB, Tyler tracks the development of HLB properties and creates profiles while also addressing zoning/safety issues. He assists with the planning of a Developers Cohort Training Program, urban farming/vacant lot program and apprenticeship program. Tyler also attends community, board and construction meetings, and contributes to social media and outreach efforts. For his internship Tyler utilizes property software to collect and analyze data.
His IPP requires the usage of SPP budgeting, memo writing and networking skillsets. In order to create affordable housing, Tyler focuses on diversity, equity and inclusion practices alongside organizational behavior techniques in order to conduct research on best practices. This requires him to utilize economic data to make informed decisions regarding housing issues in Hartford.
After graduation, Tyler hopes to work in city and urban planning. Specifically he wants to focus on green infrastructure, affordable housing and diversity and inclusion practices. Tyler adds, "I am a firm believer in gathering community input and pushing for change in cities in an equitable manner." We can not wait to see see how Tyler makes an IMPACT next!