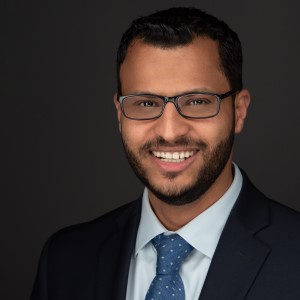 On behalf of the State of Connecticut, Governor Ned Lamont recognized School of Public Policy (SPP) alum Esam Boraey as the 23rd Annual Immigrant Day Awardee on Thursday, April 27th. This award was given by the Connecticut Immigrant and Refugee Coalition. His announcement from the Governor noted,
Your commitment and drive are an inspiration to all of Connecticut's residents, and a testament to your strength and determination. It is an honor to join your family and friends in recognizing and celebrating this achievement.
This honor celebrates your many contributions to protecting the rights and welfare of refugee and immigrant communities in the state. I congratulate you on this recognition, and hope that you will continue your selfless work in the future.
Esam also received congratulations from the Office of the Secretary of the State of Connecticut and Secretary of the State Stephanie Thomas.
Currently Esam is a doctoral candidate with the UConn School of Business, and studies entrepreneurship and strategic management. His research focuses on the intersection of politics and the economy in emerging markets. He received his Master of Public Policy (MPP) in 2021, and served as the student speaker for our Celebration to Honor the Graduates.
His experience with political advocacy and organizing began in Egypt where he served national and international human rights organizations. In 2011 he was part of the Egyptian youth movement that led to the Egyptian revolution. Since arriving in the United States, Esam has worked in Washington, D.C. and across the country as a political advisor on foreign affairs. The education and guidance he received from SPP led him to seek a career in academia as a professor.