Friday, March 26, 2021
6:00pm - 7:15pm
Welcome Remarks: Mohamad Alkadry, DPP Department Head
President's Welcome: Thomas Katsouleas, President, University of Connecticut
Dean's Welcome: Juli Wade, Dean, College of Liberal Arts and Sciences
Alumni Welcome: Larisa Kottke, President, DPP Alumni Council, MPA '13
Introduction: Robert T. Ross, Executive Director, CT Office of Military Affairs, MPA '04 
DPP Distinguished Alumni Award
Admiral Karl Schultz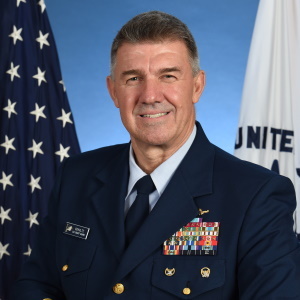 Admiral Karl Schultz, Commandant, U.S. Coast Guard, MPA '92
Admiral Karl L. Schultz assumed the duties as the 26th Commandant of the United States Coast Guard on June 1, 2018. As Commandant, he oversees all global Coast Guard operations and 41,000 active-duty, 6,200 reserve, and 8,500 civilian personnel, as well as the support of 25,000 Coast Guard Auxiliary volunteers.
He previously served from August 2016 to May 2018 as Commander, Atlantic Area where he was the operational commander for all Coast Guard missions spanning five Coast Guard Districts and 40 states. He concurrently served as Director, DHS Joint Task Force-East, responsible for achieving the objectives of the DHS Southern Border and  Approaches Campaign Plan throughout the Caribbean Sea and Eastern Pacific Region, including Central America.
Prior flag assignments include Director of Operations (J3), U.S. Southern Command in Doral, Florida; Commander,  Eleventh Coast Guard District in Alameda, California; and Director of Governmental and Public Affairs at Coast Guard Headquarters in Washington, D.C. Previous operational assignments include Sector Commander in Miami, Florida, as well as command tours aboard Cutters VENTUROUS, ACACIA, and FARALLON. His senior staff assignments include Chief of the Office of Congressional and Governmental Affairs; Congressional Liaison to the U.S. House of Representatives; Liaison Officer to the U.S. Department of State, Bureau for International Narcotics and Law Enforcement Affairs; Assignment Officer at the Coast Guard Personnel Command; and Command Duty Officer in the Seventh Coast Guard District Operations Center in Miami.
A native of Connecticut, Admiral Schultz graduated from the Coast Guard Academy in 1983, earning a Bachelor of   Science degree in Civil Engineering. In 1992, he was awarded a Master's Degree in Public Administration from the   University of Connecticut, and in 2006, completed a one year National Security Fellowship at Harvard University's  Kennedy School of Government. He and his wife, Dawn, have five children - Kelsey, Lindsey, Annaliese, Eric, and Zachary.
His personal awards include the Defense Superior Service Medal, four Legions of Merit, four Meritorious Service Medals, three Coast Guard Commendation medals, two Coast Guard Achievement Medals and various other personal and unit awards.
About the Award
The David B. Walker Award was established with a generous donation from Parashar Patel '91 MPA. This award is given annually to recognize a student in the program who exemplifies tireless dedication to public service. Ideally, the awardee would have an interest in Federalism.
---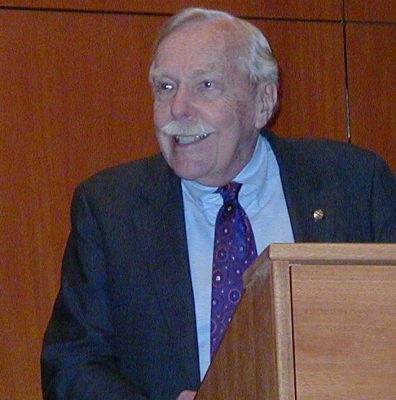 David B. Walker: This endowment honors David B. Walker, former director of the U.S. Advisory Commission on Intergovernmental Relations and Director of UConn's MPA program, who passed away in 2013. Dave dedicated his career to mentoring and supporting future leaders to influence government and politics to improve our country. "Dave Walker has had a huge impact on my life. I know he has touched a lot of alumni throughout the decades he served. Dave passed in 2013 and the MPA program celebrated 40 years that year. The timing just seemed right to donate and establish an award in Dave's name," commented Parashar. "This endowment, with the continued support of alumni, will ensure the MPA program can carry on Dave's tradition of recognizing students who demonstrate that relentless dedication he always gave to each of his students."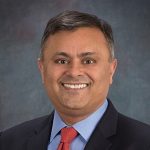 Parashar Patel is ViewRay's Senior Vice President, Government Affairs & Market Access. As a member of the Executive Leadership Team, he leads global efforts to demonstrate the value of MRIdian and drive adoption of MRIdian in cancer treatment. Parashar is responsible for implementing and leading all aspects of government affairs and market access including the strategic vision, plans and objectives required to both enable and accelerate corporate growth. An experienced health care executive with a demonstrated history of accomplishments in the medical device industry and public sector, Parashar's areas of expertise include health care delivery systems, payment and coverage policy, market access, medical devices, and clinical research. Parashar has held a variety of roles at both the federal and state levels including the Centers for Medicare & Medicaid Services (CMS), the Office of (then) Senate Majority Leader George J. Mitchell, the White House Office of Management and Budget, and Connecticut's Medicaid agency.
Parashar holds a B.A. in Political Science and a Master of Public Affairs from the University of Connecticut.
Thomas Clynch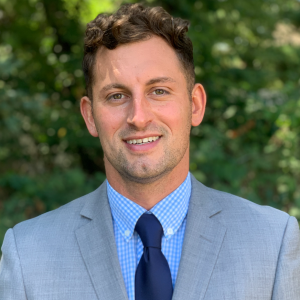 Thomas J. Clynch, IV, MPA '22
TJ founded Civic Mind in 2011 as the political and economic climate of the "Great Recession" created a market in demand of private development through community organization, creativity and collaboration. His blend of social entrepreneurship and public interest advocacy has made him a recognized leader in community wealth building, social equity and economic justice in New England.
He currently serves on the Board of the Connecticut Sustainable Business Council and as a Public Policy Fellow at the State of Connecticut's Commission on Women, Children, Seniors, Equity & Opportunity.
Albert G. Ilg Fellowship in Local Government Award
About the Award
The Albert G. Ilg Fellowship in Local Government award is given to an MPA student who demonstrates interest in local government and public sector service. Awards ("Fellowships") will defray living or academic related expenses. The award was established in 1998 to honor the distinguished service of Al Ilg as the Town Manager of Windsor for 32 years.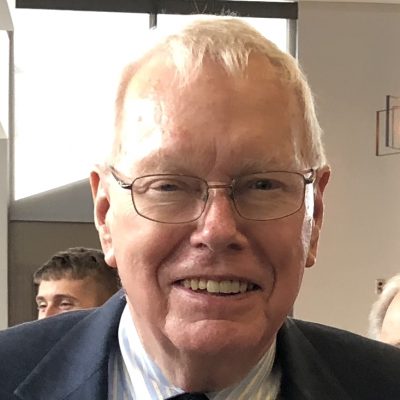 Albert G. Ilg: Prior to his service as Town Manager of Windsor, Connecticut, Al Ilg served as the Assistant City Manager of Oak Ridge, Tennessee, after serving as an officer in the U.S. Navy. In 2002, Al's expertise was called upon to serve as an Interim City Manager of Hartford, and in September 2005, Al was appointed by the Governor to the "State Contracting Reform Standards Board." Al received a B.A. in Political Science from Bucknell University and a Master's degree in Government Administration from The Wharton School at the University of Pennsylvania. For many years, Al has been a friend of the Department of Public Policy, speaking in our speaker series and connecting students and alumni with job opportunities. He also supports the Albert Ilg Award, presented annually to a student with outstanding interest in local government.
Olivia Francoline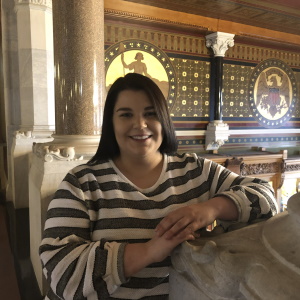 Olivia Catherine Francoline, MPA '21
This May Olivia will be graduating with a Master's in Public Administration as well as a Certificate in Public Financial Management. Her passion for local government has led her to interning with the Town of Coventry as Special Projects Intern to the Town Manager. She has previously interned with the Connecticut State Senate and the Connecticut Office of Policy and Management. In addition to academia, Olivia strives to give back to her community whenever she can. Her goal is to one day serve her community as town manager in her home State of Connecticut.
Pamela Rochette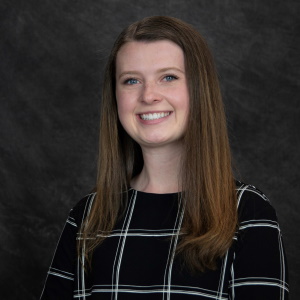 Pamela Rochette, MPA '22
Pamela Rochette has a Bachelor of Arts in history and a Bachelor of Science in legal studies from Roger Williams University.  She is a first-year student in the University of Connecticut's Master of Public Administration program and is currently serving a sponsored internship with Ädelbrook in Cromwell, CT.  Her work at Ädelbrook focuses on program development and evaluation, grant writing, and strategic planning. She hopes to pursue a career in city or town management in her home state of Connecticut after she graduates.
The Morton J. Tenzer Fellowship Fund
About the Award
This award is given to an incoming student with undergraduate academic excellence and the potential to succeed in the program. The fellowship was established in 1993, the year Professor Morton Tenzer retired from the University of Connecticut. It is intended to be used to assist in recruiting high-quality in-state and out-of-state students.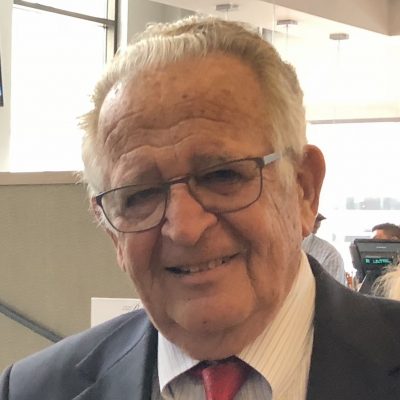 Morton J. Tenzer:  Professor Tenzer devoted more than 40 years to the development of public administration programming in academia at several nationally recognized universities. For many years, Tenzer headed the University of Connecticut's Institute of Urban Research while providing consulting services to numerous cities and towns. He received his bachelor's degree from the University of Connecticut in 1953 and his master's from Yale University in 1954. Having worked for the Institute of Public Administration in New York, Tenzer helped in the development of an AID financed project in Peru and a Ford Foundation-sponsored project in Egypt. Additionally, he served as secretary of the Latin American Development Administration Committee of the Comparative Administration Group of the American Society for Public Administration from 1966-1971. Tenzer also served as a member of the Board of Governors of the International Association of Schools and Institutes of Administration in Brussels and a member of the Executive Committee of the Section on International and Comparative Administration of the American Society of Public Administration. Tenzer's work experience includes consulting for USAID on urban development in the Philippines and for USIS on health administration in Sri Lanka.
Throughout the years he has traveled as a visiting professor and instructor to several international universities and has co-authored many articles and reviews in public administration educational training.
Ryan Chester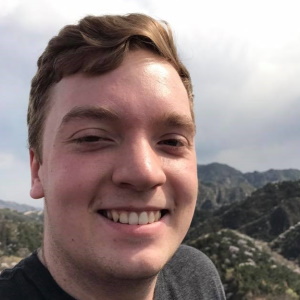 Ryan Chester, MPA '22
Ryan grew up in Ridgefield, CT and graduated from UConn with a B.A. in Honors Political Science and Chinese. After weighing post-grad options including law school, jobs, and the MPA program he decided to pursue an MPA degree along with a Public Financial Management graduate certificate. Ryan's short-term goal is to become a financial/budget/policy analyst after graduating and his long-term goal is to combine his skills in public policy with his affinity for Chinese.
Ryan Scala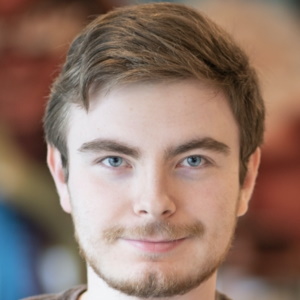 Ryan Scala, MPP '22
Ryan is currently a Master's of Public Policy student. He graduated in December 2019 from the University of North Carolina at Charlotte with a B.A. in Political Science and History. Ryan's career goal is to work for an organization or politician in some sort of advisory role. His main area of expertise and interest is in elections and election-related data. Ryan's hobbies include mapmaking, tennis, and, most importantly, supporting the Patriots.
MPA Academic Excellence Award
Kylie Bouley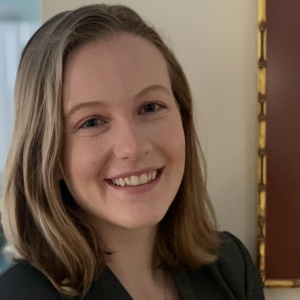 Kylie H. Bouley, MPA '21
Kylie graduated from UConn in 2019 with a B.A. in Sociology and Women's, Gender, and Sexuality Studies. She began her graduate program the following Fall semester and is graduating in May with her MPA and a certificate in Public Financial Management.  She is currently completing her IPP with the Connecticut Department of Administrative Services as their Statewide Human Resources Intern.  Previously, she worked as a Research Assistant for Dr. Mohamad Alkadry. She has recently accepted the position of Airport Commercial Program Coordinator with the City of Salt Lake, Utah.
MPA Fellows Academic Excellence Award
Rory Burke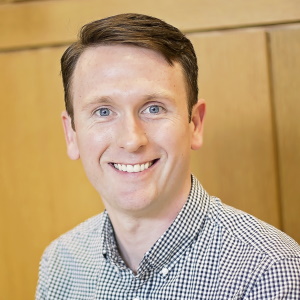 Rory M. Burke, MPA '21
Rory is currently the Chief of Staff in the Town of Seymour. He graduated with a BA in History and Irish Studies from Boston College. He served in the Peace Corps from 2011-12 in Cabo Verde as an IT volunteer. Afterward, he returned to his hometown of Seymour where has served in a variety of roles. He would like to thank his girlfriend, family, cohort and the faculty and staff of DPP for all their support.
Marlaina Rodriguez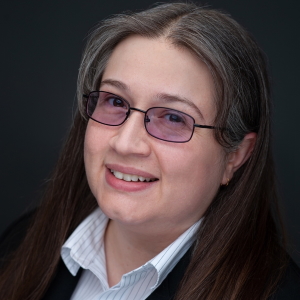 Marlaina Rodriguez, MPA '21
Marlaina "Nina" Rodriguez is a US Navy veteran who served on the USS Comstock (LSD-45) in support of Operation Iraqi Freedom. After being honorably discharged from the US Navy in 2003, Nina began to work in the property management industry, and eventually served 10 years as the Business Manager for a nonprofit housing developer. Currently, she serves as the Program Coordinator for Family Promise of Central Connecticut, a family shelter program located in New Britain.
Nina graduated Summa Cum Laude from Woodbury University with a BA in Organizational Leadership in 2013. Last spring, she moved from Los Angeles to Connecticut to attend the University of Connecticut and is currently pursuing master's degrees in social work and public administration.
MPP Academic Excellence Award
Burton Guion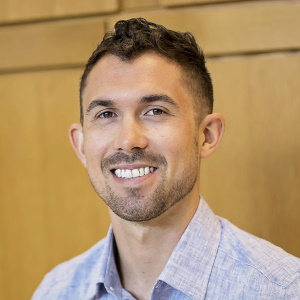 Burton Dale Guion, MPP '21
Burton grew up in the Ozarks and lived in St. Louis, Chicago, and Milwaukee before enrolling in the UConn MPP program. He is currently completing his IPP at the South Central Connecticut Regional Council of Governments, working as a Graduate Assistant for the Sustainable Global Cities initiative, and helping the town of Herington, Kansas put together their annual financial report.
Rachel Rattan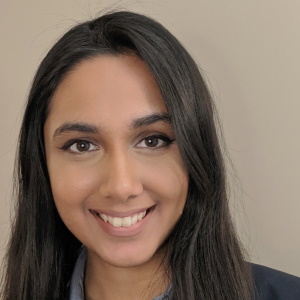 Rachel Rattan, MPP '21
Rachel earned her Bachelor of Arts in History with a minor in Race and Resistance Studies from San Francisco State University. She is graduating with her MPP with a focus area in Public Policy, Diversity, and Inclusion. Currently, she is completing her IPP internship with the Connecticut Department of Children and Families (DCF), by aggregating and analyzing data related to racial disparities in the Foster Care system. Previously, Rachel was a Graduate Assistant with UConn's Sustainable Global Cities Initiative. In the future, Rachel hopes to be able to facilitate equitable policy and positive change.
MASR Academic Excellence Award
Jessica Losito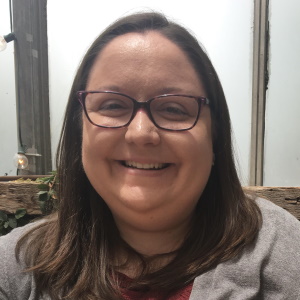 Jessica Losito, MASR '20
Jessica has worked in the survey research field since 2014 conducting both quantitative and qualitative research studies. She has experience in a wide variety of topics including customer and employee satisfaction surveys, political polling, and non-profit hospital research. Jessica recently started a new position as a Research Analyst at Gannett/USA Today Network.
Distinguished Faculty Awards
Amy Donahue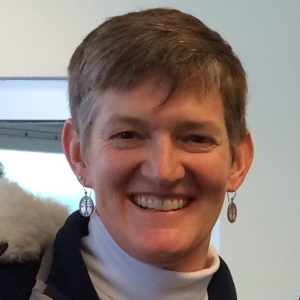 Amy K. Donahue
Dr. Amy K. Donahue is Professor of Public Policy at the University of Connecticut. Her research focuses on crisis leadership and disaster preparedness, and she teaches graduate courses in the Theory and Management of Public Service Organizations and Crisis Management. Previously she served as UConn's Vice Provost for Academic Operations. Dr. Donahue began her career in the U.S. Army's 6th Infantry Division. She then managed a 911 center and worked as a firefighter and medic. She was Senior Advisor for Homeland Security at NASA and had a central role in directing the intergovernmental recovery operation following the crash of space shuttle Columbia. She later advised Louisiana State University following hurricane Katrina, and served as a technical advisor to the U.S. Department of Homeland Security. She currently serves on NASA's Aerospace Safety Advisory Panel and works with the State of Connecticut developing law enforcement policy and training curricula. Dr. Donahue holds her M.P.A. and Ph.D. in Public Administration from the Maxwell School at Syracuse University, and her B.A. in Geological and Geophysical Sciences from Princeton University.
Mark Robbins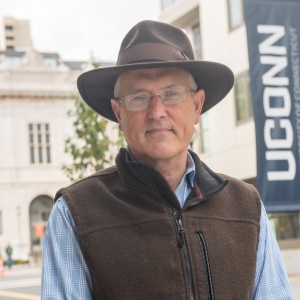 Mark Robbins
Mark has taught ten different courses since arriving at UConn in 2001 including his current offerings: Public Budgeting and Finance, Public Investment Management and a new course this semester: Topics in Financial Management (focused on preparing students for careers in government finance). He is working with Bill Simonsen and Eric Brunner on a study of how citizens perceive government efficiency. His exceptionally trained former students populate the corridors of power in the offices of state and local governments, nonprofits and private firms. Robbins received his Master's degree from the University of Oregon, and his Ph.D. from Syracuse University's Maxwell School.
Dawn Brickell Bryant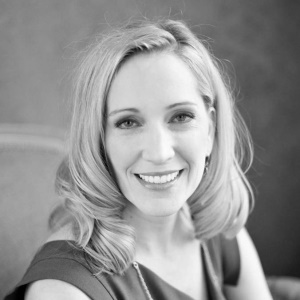 Dawn Brickell Bryant
Dawn has worked in public accounting for the past 25 years with her primary focus being auditing, specializing in nonprofits. She is a licensed CPA. Prior to beginning her public accounting career Dawn worked as the finance director of a privately held foundation and public charity in North Carolina and  she is currently the Audit & Accounting Director at a firm in Western Massachusetts.  Dawn's dedication to the nonprofit sector includes contributing her time and knowledge speaking at conferences, providing guidance at roundtable meetings, and teaching courses on nonprofit accounting.  In addition, she is a board member and president of a private foundation in Connecticut. Dawn holds a B.S. in Accounting – Financial Track from the University of North Carolina – Asheville, North Carolina.
About Pi Pi Alpha
Pi Pi Alpha is the honor society for graduate professional students in public administration and public policy. The honor society:
Encourages and recognizes outstanding achievement
Supports graduate public service education
Invites membership of students that have completed at least half of their program coursework and maintain a 3.7 GPA
Uses membership fees and donations to support student professional development
Pi Pi Alpha-sponsored professional development activities include:
Social events like the annual 'PPA Meet and Greet'
Mock Interview Night – to prepare students for IPP interviews
Special professional development training and panels
PPA Professional Development Scholarships
2021 Inductees
Devon A. Aldave • Zoya Ali • Militza Allen • Cathryn M. Asp • Michael Baczewski • Laurel A. Bailey • Timothy J. Bergin •  Kylie H. Bouley • Essam Boraey • Kayla E. Burgess • Rory M. Burke • William H. Butler • Valentina Campillo • Eleanor Cuifalo • Katharine Cummings • Ryan J. Curley • Molly Durand • Mackenzie Egbert • Ondri Enwerem • Kevin R. Fitzgerald • Debra Pittorie Forand • Michelle A. Fournier • Olivia Catherine Francoline • Clotilde Elizabeth Gannon • Tiffany R. Garcia • Justin M. Gilbert • Burton Dale Guion • Ciara M. Hanlon • Ken Qizhao Huang • Jeremy J. Kimble • Spencer Kinyon • Christopher Jay Lamperelli • Daria A. Larson • Sarah Lewis • Michael Lucas • Charlotte Moller • Katarina H. Moroch • Katharine Morris • Adam Michael Murphy • Olena Nagorna • Xholina Nano • Rebecca Ouellette • Caleb S. Pittman • Rachel  Manjot Rattan • Lordie Rene • Nathalia C. Ribeiro • Ashley Robles • Marlaina Rodriguez • Trever Medeiros Rogers • Eric Rosario • Ralph T. Rotondo IV • Benjamin Saltzman • Zoe Schwartz • Corinne Seibert • Robert A. Shelby • Alexandra L. Thomas • Peter F. Tomanelli